Ogledal sem si video posnetek prvih dveh ur predavanja Marka Passia z naslovom 'Natural Law' (Naravni zakon). Vsebina me je izjemno navdušila, saj Mark zelo strukturirano in natančno razlaga doslej skrite informacije oziroma znanje ter slepila, zaradi (pomanjkanja) katerih človeštvo povzroča trpljenje na Zemlji. Od vsega povedanega v tem posnetku se mi je najbolj vtisnilo pojasnilo, kaj dejansko pomeni beseda 'money' oziroma 'denar'. Skoraj nihče ne ve, da beseda 'money' izvira iz korena besede, ki pomeni 'eno oko', kar je simbol spoznanja oziroma razsvetljenja. Iz tega razloga je risba očesa na vrhu piramide (znanja) odtisnjena tudi na bankovcu za en ameriški dolar. Toda človeški denar je lažen denar, nima nobene prave vrednost in ljudi slepi pred zavedanjem, kaj je pravi denar. Zato poznamo tudi več vrst bogastva. Eno bogastvo je zunanje bogastvo v obliki nakopičenega denarja, drugo pa je pravo, notranje bogastvo, ki je nakopičena modrost oziroma spoznanje o resnici delovanja univerzalnih zakonov.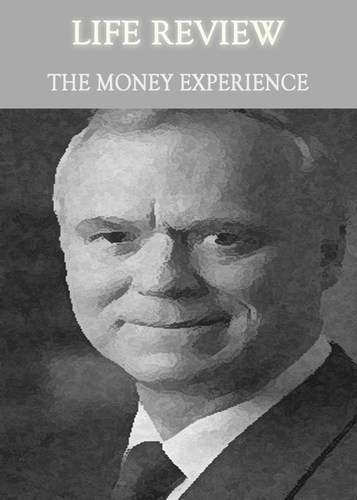 Prav tako sem si preko YouTube kanala začel ogledovati bolj poučne filme, ki so pretežno krščanske tematike in dva, ki zelo nazorno govorita tudi glede lažnega in resničnega denarja imata naslov 'Amazing Love' (Čudovita ljubezen) ter 'What Would Jesus Do?' (Kaj bi pa Jezus naredil?). Sam sicer nisem veren, kljub temu pa cenim in živim vrednote, ki jih je učil tudi Jezus in mnogi drugi modreci. Ob tem se opaža, da mnogi, ki se imajo za verne in hodijo v cerkev, še bistveno manj razumejo in živijo krščanske vrednote, kot pa osebe, ki se imajo za ateiste. Še bolj problematično pa je to, da je naš bog postal denar in da vsi molijo in si želijo samo še več (človeškega) denarja, namesto da bi trgovali z resničnim (življenskim) denarjem, kot je empatija, enakovrednost, povezovanje, sodelovanje in delitev dobrin, ki nam jih brezplačno daje mati narava (oziroma bog). Pozabili smo, da nam je življenje in vse potrebno, da življenje na tem svetu obstane, podarjeno brezplačno, mi pa smo si to začeli med seboj zaračunavati z lažnim denarjem, ki temelji na vrednotah razdvajanja, posedovanja, sebičnost, osebnega ugodja ter prestiža. Pozabili smo na resničen denar, na naravne univerzalne vesoljne (božje) zakone, stalno jih kršimo in zato tudi žanjemo temu primerne plodove pomanjkanja ter uničenja.
Kot rešitev za to predlagam uvedbo Enakovrednega denarnega sistema, ki bo zopet uvedel resnični denar, temelječ na enakovrednosti vseh živih bitij, kot vmesno stopnjo pa bi se uvedel Zagotovljen življenjski dohodek, ki je izpopolnjena nadgradnja Univerzalnega temeljnega dohodka. Vabljeni vsi, ki ste uvideli, da lažen človeški denar ne zmore brezpogojno zagotavljati dostojne življenjske pogoje, podprete sistemske spremembe, da se človeštvo zopet uskladi in prične živeti v skladu z resničnimi naravnimi zakoni in si tako zopet povrne harmonijo ter izobilje!
V povezavi z napisanim priporočam poslušanje naslednjega audio intervjuja:
Life Review - The Money Experience