Zakaj lahko nekdo nekoga ubije, pa ga potem obsodijo na dolgoletno ječo ali celo na smrt, če bi bila ista oseba v določeni uniformi, pa bi lahko prav tako nekoga ubila, vendar za to ne bi bila kaznovana iz strani družbe? Zakaj lahko nekaj narediš na določenem kraju tega sveta, pa bo to dejanje nekaj dopustnega, če bi isto dejanje naredil na nekem drugem kraju, pa bi te za to kaznovali? Zakaj je nekaj v določenem časovnem obdobju legalno, čez nekaj časa postane to nelegalno, potem pa čez nekaj časa zopet legalno? In zakaj so vse te stvari značilne samo za človeško družbo, med tem ko druga živa bitja vedno in povsod živijo po povsem enakih naravnih zakonih?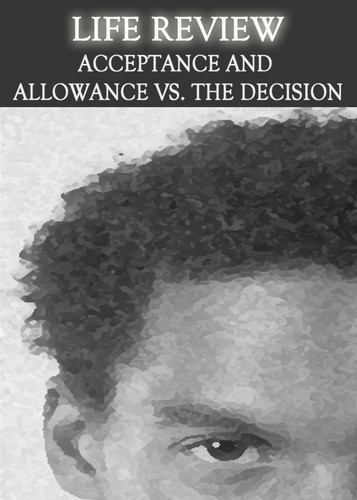 Naša družba temelji na domnevi, da so zakoni nujno potrebni za zagotovitev reda v družbi. Če ne bi bilo zakonov, bi nastal kaos. Kaos je stanje, ko ni več reda ter urejenosti in posledično tudi ni več osebne svobode. Toda družbeni zakoni omejujejo oziroma nam jemljejo osebno svobodo pod pretvezo, da nam bodo lahko zagotovili svobodo. Kaj ni noro, da smo dodelili pooblastila neki skupini ljudi, da lahko brez posledic ubija, krade in povzroča nasilje, da bi nas lahko zaščitili pred ljudmi, ki ubijajo, kradejo in povzročajo nasilje? Odpovedali smo si neodtujivi pravici do osebne zaščite ter jo predali v roke določeni skupini posameznikov. S tem smo omogočili tej skupini, da brez omejitev počne kar koli se jim zdi, da je potrebno za zagotovitev naše varnosti, kar vključuje tudi povzročanje svetovnih vojn. Vse to se dogaja tudi zato, ker kot posamezniki ščitimo interese določene skupine, kateri smo se odločili pripadati, pa naj bo to delovna ali verska organizacija, društvo, rasa ali celo država. Običajno nobena od teh skupin ne deluje v skladu z naravnimi zakoni, zato izvaja tiranijo do posameznikov in jih sili, da se odpovedo svojim naravnim pravicam ter se pokorijo zakonom in pravilom skupine. Vsaka taka skupina deluje kot imaginarna, torej nefizična in nenaravna entiteta. Posameznike v njej se iz vidika človeških zakonov obravnava povsem drugače, kot predstavnike drugih človeških skupin. Iz vidika absolutnega, večnega, univerzalnega, naravnega zakona so takšne strukture uničevalne do življenja.
Osebna odgovornost vsakega posameznika je vedno absolutna. Nihče se ne more odpovedati odgovornosti svojih dejanj pot pretvezo neke družbene funkcije. Naravni zakoni so večni, enaki za vse in veljajo povsod popolnoma enako. Ustvarjeni so s tem namenom, da se zagotavlja harmonija v celotnem stvarstvu. To so večne modrosti iz osrčja duhovnih izročil in religij, ki pa jih le malo ljudi spozna in razume, še manj pa jih dejansko živi. Govorimo o tem, da živimo v demokraciji in kapitalizmu, v resnici pa živimo v aristokraciji oziroma oligarhiji. Naš družben sistem je suženjski, saj nam zakoni, ki niso v skladu z naravnimi zakoni, jemljejo osebne svoboščine in plodove našega dela. Za vse to pa smo najbolj odgovorni sami. Odgovorni smo zato, ker s podrejenjem tem človeškim, suženjskim zakonom, podpiramo, dopuščamo in sprejemamo naše lastno suženjstvo. Zaradi tega, ker vemo, da smo svoji lastni ječarji, pa tudi nimamo več samospoštovanja in posledično tudi nimamo spoštovanja do drugih ljudi. Rešitev je torej, da si odpustimo naše dopuščanje lastno ustvarjenega suženjstva in si pridobimo samospoštovanje, potem pa da tudi praktično spremenimo človeške zakone oziroma jih uskladimo z univerzalnimi naravnimi zakoni.
V povezavi z napisanim priporočam poslušanje naslednjega audio intervjuja:
Life Review - Acceptance and Allowance vs. The Decision