Beseda prostutucija izhaja iz latinske besede prostituta. Beseda 'pro' pomeni 'vnaprej' ali 'naprej', beseda 'situere' pa 'ponuditi v prodajo'. Slovar slovenskega jezika razlaga besedo tudi kot odpoved načelom ter idealom zaradi materialne koristi. Čeprav se največ govori o spolni prostituciji, obstaja tudi politična prostitucija, gospodarska prostitucija in mnoge druge oblike prostitucije. Vprašanje je torej, v kakšni meri in kako pogosto se vsak član naše družbe odpoveduje svojim moralnim načelom z namenom pridobitve denarja ali materialne koristi?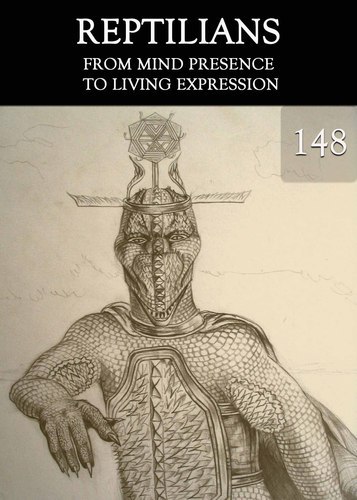 Vsako naše dejanje temelji na določenih spoznanjih, zavedanju in prepričanjih. Naše mišljenje je lahko usklajeno z resnico, ali pa delujemo na osnovi sprejetih laži in omejujočih prepričanj, s katerimi samega sebe sabotiramo. Veliko se govori o tem, kaj človeka motivira oziroma kaj nas žene. Trenutno je naša temeljna podzavestna motivacija denar in vse kar počnemo je tako ali drugače povezano z našo željo, da dobimo denar, kajti z njim si v trenutnem globalnem sistemu lahko kupimo in privoščimo praktično kar koli. Pogosto počnemo marsikaj, kar je v nasprotju z našimi načeli, da bi le dobili denar. Naš prihodek pa je tudi odvisen od tega, kako dobro prodajamo sami sebe, oziroma kakšen vtis naredimo na drugih ljudeh. Zato pazimo, da ne prizadanemo čustva drugih ljudi. Še bolje pa je seveda za nas, če smo sposobni narediti nekaj, na osnovi česa se bodo drugi celo dobro počutili oziroma jih bomo čustveno zadovoljili.
Če vzamemo za primer poklic plesalca. Ples je lahko naravno izražanje našega fizičnega telesa skozi gibanje. To lahko recimo opazujemo pri otrocih, ko se brez strahu in predsodkov gibljejo ter izražajo. Potem pa pride obdobje, ko dobimo od zunanjosti informacije, da naše izražanje ob določenih trenutkih, na določenih krajih, še posebej pa v določenih časovnih obdobjih, ni več sprejemljivo. Svoje fizično izražanje zato pričnemo vse bolj zatirati, saj se pričnemo bati obsojanja ter zavračanja iz strani drugih ljudi in s tem ogrožanje svoje družbene eksistence. Pri profesionalnih plesalcih pa je problematika izražanja še bolj poglobljena. Vsak profesionalec lahko preživi samo, če svoje storitve uspe prodati za dovolj velik denar. Za to potrebuje odjemalce, v primeru plesa pa seveda gledalce. Torej je plesalec prisiljen poiskati neko plesno organizacijo, ki bi lahko poskrbela za trženje plesnih predstav.
Direktorji plesnih produkcij pa imajo seveda svoje prepričanje, kakšne predstave in kakšne vrste ples utegne biti publiki všeč, zato plesalcu določa oziroma omejuje njegovo pristno spontano fizično izražanje, da bi ga izoblikoval v nek dovolj uspešen komercialni produkt. Plesalec mora torej omejiti svoje gibanje v skladu s prinicipi določenih plesnih standardov, ali pa mora njegov ples postati del kakšne zgodbe, ki gledalce čustveno zadovolji. Plesalec se torej ne more spontano izražati, kajti prestati mora kritiko producenta ter gledalcev in se pokoriti njihovim okusom. Ples postane torej nekaj nenaravnega in človeško telo se izpostavlja ekstremnim pozam, zaradi katerega seveda trpi močne bolečine. Trpi pa tudi plesalčeva notranjost, saj mora plesalec s svojim gibanjem čim bolj igrati na čustvene tipke gledalcev, da so ti po predstavi notranje potešeni. Nek plesalec torej lahko doseže zelo velike plesne dosežke, prejme prestižne nagrade, svetovno slavo, umre pa za rakom, kajti zaradi prostitucije svojega fizičnega izražanja počasi naredi notranji samomor.
In pri vsakemu človeku je podobno, ne glede na to, kakšen poklic izvajajo. Celo zdravniki zbolevajo za rakom in tumorji, kajti prostituirajo se farmacevtskim lobijem, počasi umirajo sodniki, ker se prostituirajo človeškim zakonom oziroma zavračajo edino veljavne vesoljne naravne zakone, in počasi umiramo vsi zaposleni, ki se vsak dan odločamo za prostovoljno ekonomsko suženjstvo, da bi dobili denar za nakup stvari, narejene iz surovin, ki nam jih Mati Narava podari brezplačno. Vsi smo kurbe zaradi delovanja po lažnih omejujočih prepričanjih, ki smo jih dopustili in sprejeli vase. Čas je, da se pokesamo, da si odpustimo prostitucijo svojega življenja in zgradimo družben sistem, ki bo deloval na osnovi visokih moralnih in etičnih načelih. In potem bo življenje za vse veliko lažje.
V povezavi z napisanim priporočam poslušanje naslednjega audio intervjuja:
From Mind Presence to Living Expression - Reptilians - Part 148