Ni vse tako črno kot se vidi.
Slovenske novice so objavile korekten, poglobljen članek o napakah strokovne risbe Vaške situle in ob tem so moje navedbe tudi preverili na ustrezni inštituciji.
Poskus prikriti to tematiko je RTVS vodstvu torej deloma spodletel.
Kot je bilo zapisano že v prejšnjem blogu so na RTVS poročanje o tematiki mojih raziskav Vaške situle in podobnih namreč zavrnili. Natalija Gorščak, namestnica direktorice Televizije Slovenija: "Ker gre za izrazito strokovno in analitično temo, predlagam, da svoje ugotovitve v sodelovanju z muzeji in ostalimi raziskovalnimi institucijami zapišete v knjigo ali pripravite znanstveno razpravo, televizija vsekakor ni medij za take teme. Verjetno se kolegi ravno zato niso odzvali, konec koncev pa ste tudi v naslovu zapisali – predlog članka..."

Ker je sedaj novica o popravljanju strokovne risbe dodatno javno potrjena, se lahko vprašamo kaj je z vsemi interpretacijami "strokovnjakov" dr. dr. dr. znanosti saj so jih delali na podlagi napačne risbe, kaj je z okrasjem osebnih izkaznic in potnih listov, saj se napake dotikajo tudi teh upodobitev.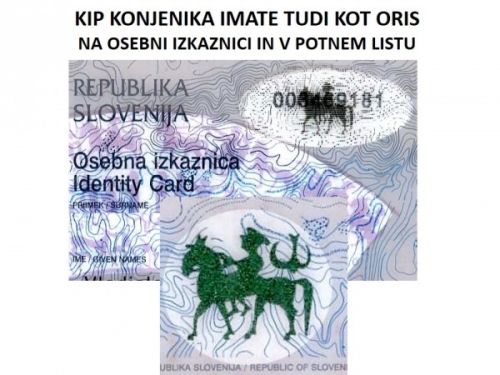 Na anketno z vprašanje: " Ker je na slovenskih osebnih izkaznicah in potnem listu odtis napačne strokovne risbe je to popolna blamaža in gnilost nosilcev tovrstnih staro keltskih zgodovinskih resnic in interpretacij." lahko odgovorite TU.
________________________
Članek Slovenskih novic "Predsednik daje darila z napako . Mišljen je predsednik Republike Borut Pahor.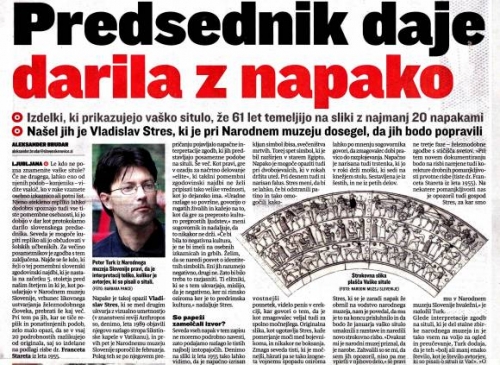 4 minutni film: KONJENIK VAŠKE SITULE



Več o mojih raziskavah staro Keltskih t.im. Halštatskih umetnin dobite tu:
ELEKRONSKI MUZEJ SLOVENSTVA










K A Z A L O