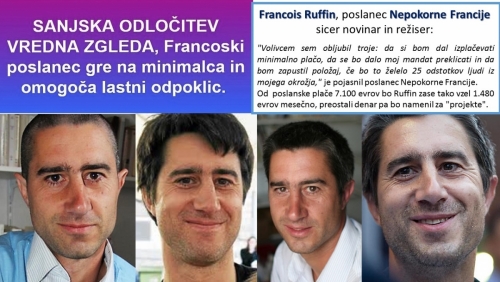 Violeta Tomič je izjavila (?) da Združena levica ni prišla v parlament po plače in dodatke, temveč da uveljavi glas ljudstva, vpelje ljudovlado, socialno pravičnost in spoštljiv, pošten odnos do državljanov.
Dodala je (?) da bodo v parlamentarno proceduro končno vložili predlog zakona, po katerem bi vsi poslanci in celotna vlada bodo prejemali minimalno plačo z dodatki vred, dokler ne dosežemo osnovnega to je, da je v Sloveniji že v prvem koraku manj kot 100.000 revnih (trenutno jih je več kot 350.000) . Naslednji korak pa je Slovenija brez revnih po lastni krivdi. Zaveda se da tega poslanci ne bodo podprli zato se obenem vlaga tudi ustavno presojo minimalne plače z vsebinskim nazivom VREDNOST ŽIVLJENJA DRŽAVLJANA RS in na specializirano tožilstvo indice da gre v parlamentu za kriminalno združbo da se sproži sodno preganjanje poslancev zaradi razgradnje družbe v dvorazredno ter iz naslova sostorilstva ogrožanja življenja več 100 tisoč prebivalcem.
Sama je sicer podpisnica peticije Poslance na minimalca (peticija ima trenutno 34.400 podpisov).

Znižanje privilegijev v katerega sili ZL, tako DZ RS, kot vlado RS bi namreč povzročilo,
da bi bila oblast (katere vitalni in zdravi del je ZL) prisiljena delati za državljane, kot je ob prevzemanju oblasti tudi PRISEGALA.

Violeta Tomič pričakuje, da se bo zaradi ukrepa nemudoma dvignila minimalna plača, saj bi jo dvignili za vse državljane, torej tudi sebi samem. Takoj bi se našla tudi sredstva v davčnih oazah, saj bi resnično kakšen mesec, dva morali škripati z zobmi.
_________________________
Sedaj pa še DRUGA VERZIJA ISTEGA
V Franciji je sicer minimalna plača taka da omogoča dostojno preživetje 1.480 eur.
Francois Ruffin, poslanec stranke Nepokorne Francije sicer novinar in režiser: "Volivcem sem obljubil troje: da si bom dal izplačevati minimalno plačo, da se bo dalo moj mandat preklicati in da bom zapustil položaj, če bo to želelo 25 odstotkov ljudi iz mojega okrožja."
Od poslanske plače 7.100 evrov bo Ruffin zase tako vzel 1.480 evrov mesečno, preostali denar pa bo namenil za projekte skupnega dobra.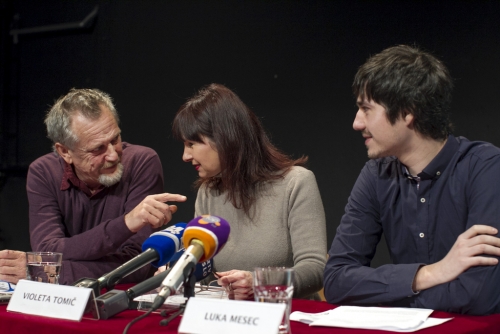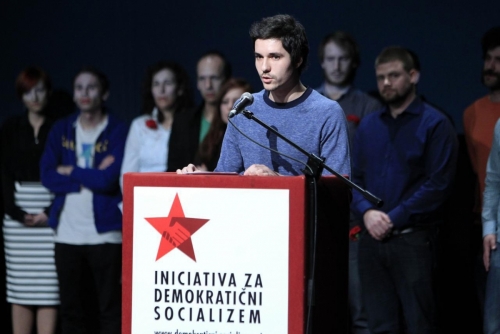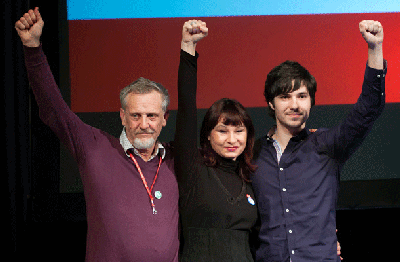 Vir
RTVS odločevalci so seveda v skladu z pretežno neoliberalno podivjanostjo izjave Ruffina dali v rubriko ZABAVA in le krajši čas omogočili da je novica ila objavljena na prvi strani MMC RTV S novic, saj tako pregrešnih misli državljani RS ne smejo misliti. A z objavo je bila "škoda" pretežnemu urednikovanju na RTVS že narejena.

Hvala MMCju da je novico objavil.

_____________

K A Z A L O