Svet tone v egoizem samozagledanosti kar načenja prihodnost. Tak razvoj kulture zapira pot številnim in ogroža Človeško vrsto. Ta samovšečnost je bolj lastnost moških kot žensk, saj si jo lažje privošči, kot ženska, ki je biološko zavezana v ohranitvi roda v prihodnosti.

Na vas ŽENSKE torej stoji prihodnost. In bodite glas razuma, naravnosti in poštenosti. Zamenjajte blišč dobrin za vrednote. Tudi če bo malo manj, in obenem dovolj za dostojno življenje, bodite GLAS UPORA proti vsesplošni podivjanosti in pišmeuhovstvu večine moških odločevalcev.
MAREC je podobno ime kot je ime ženske svečenice MA-REA. Tudi poimenovanje MAME z MATERA naj se vključi v pravopis slovenskega jezika, saj je MATI tudi TERA - tista, ki materializira - zemlja. To da ima beseda matera samo vrednost sklona pač ni prav; Več.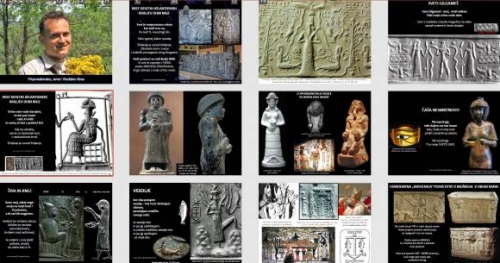 KLIK na raziskavo v 16. slikah.
______
Vidner Ferkov Katerina o dozorelosti moških v članku ČUSTVENI INVALIDI VODIJO EU:
"Kdorkoli bo že šel na volitve za Evropski parlament, je kredibilen in vreden vašega glasu, če bo podpiral razsodno razpustitev EU in takojšno obravnavo zahtev rumenih jopičev. Ostali, ki se vam slinijo s plakatov so Macroni in Macronke. Bo sploh kandidiral za EU kdo, ki to ni?"