Najprej par slik iz neobjavljene knjižice: Sprehajanje med črkami Vladislava Stresa,
nato dve sliki razprave:
- o problemu KAM? ter predlog dela odgovora na zahtevno vprašanje razvoja zavesti.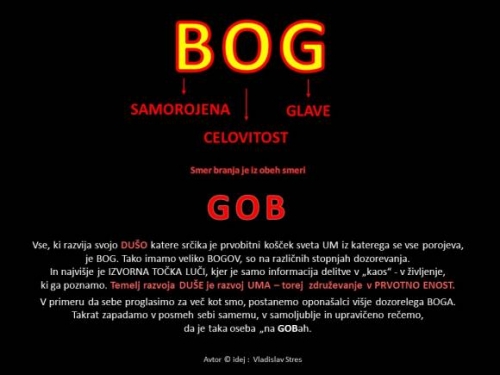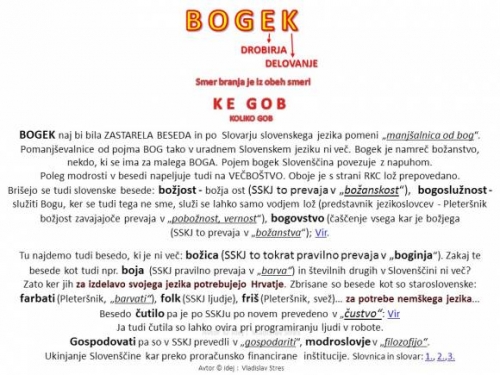 Tu sem pri črkovni analizi pojma BOG naletel na postopke ukinjanja nekaterih pomembnih staro slovenskih besed, kot je npr. BOGEK , ki je po stališču skrbnikov slovenskega jezika ZASTARELA BESEDA in po Slovarju slovenskega jezika pomeni "manjšalnica od bog". Pomanjševalnice od pojma BOG tako v uradnem Slovenskem jeziku ni več. Bogek ni BOG, ampak božanstvo, nekdo, ki se ima za malega BOGA. Pojem bogek Slovenščina že od Brižinskih spomenikov naprej (in seveda nazaj) tako podredno povezuje z napuhom. Poleg modrosti v besedi napeljuje tudi na VEČBOŠTVO. Oboje je s strani RKC lož prepovedano.
Brišejo se tudi slovenske besede: božjost - božja ost (SSKJ to prevaja v "božanskost"), bogoslužnost - služiti Bogu, ker se tudi tega ne sme, služi se lahko samo vodjem lož (predstavnik jezikoslovcev - Pleteršnik božjost zavajajoče prevaja v "pobožnost, vernost"), bogovstvo (čaščenje vsega kar je božjega (SSKJ to prevaja v "božanstva")... Vir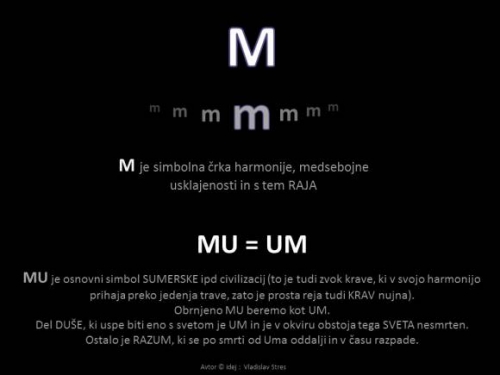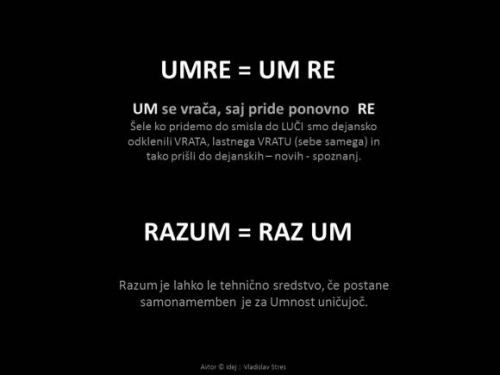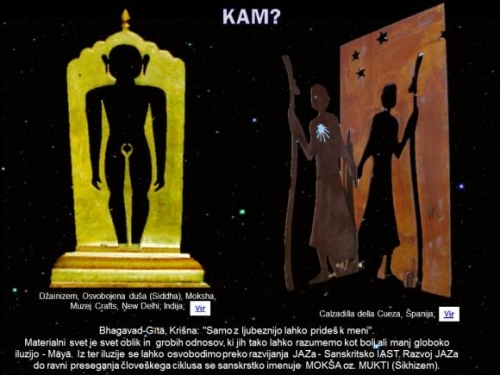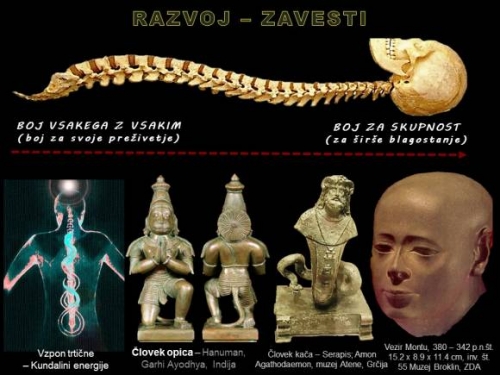 Razprava je bistveno daljša. Tu je ščepec le te.
Tematika je zahtevna do te mere da bi bilo dobro organizirati posvet na to temo, ki je zaradi napačnih interpretacij, nejasnosti osnova vseh VOJN, številnih prerekanj in spopadov.

Razvozlan "Gordijski vozel" omogoči razvojno sobivanje na bistveno višji ravni, kot smo mu priča dandanes.