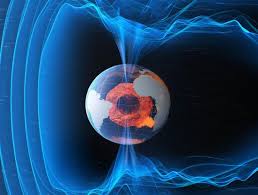 Zgodovino Zemljinega ozračja pred eno milijardo leti poznamo slabo. Dogodke, ki so sledili, poznamo z večjo natančnostjo. To ostaja zelo aktivno raziskovalno področje.Zemljina notranjost je sestavljena iz več razmeroma aktivnih plasti, med katerimi se nahaja verjetno trdno železovo jedro, ki ustvarja Zemljino magnetno polje, ter tekoči plašč, v zgornjih plasteh pa trda skorja.
Razložil bom svoje videnje zemljinega nastanka.Najprej je potrebno razumeti zgradbo našega osončja,nato je potrebno usmestiti naše osončje v galaktično telo.Nato je potrebno razumeti zgradbo galaksije ,kot največje individualne samomanifestacije večno sedanje vesoljne samobitne vseobsežne ,samodelujoče in samohranitvene enotne vse pojavnosti.Potem je potrebno razumeti enotno večno sedaj isto vseobsežno zakonitost ,ki velja enako za večno sedanjo elementarno- snovno- in življenjsko vseobsežno vesoljno samopojavnost.Potrebno je poznati posamične individualne cikle sočasnega zlivanja akumulirane in realizirane masno energetske, t.-časovno p. prostorske in *življenjske cikle.Enotna vseobsežna vesoljna večno sedaj ista zakonitost se zapiše ; Xmept*= Rmept*> EM T.O.AO <Amept*= Xmept* .
Naše osončje se je ponovno samozlilo pred cca 4,5 -5 milijrdami let,to pomeni konec starega cikla in začetek novega 15 milijrdnega cikla.Satelitska osončja so celice galaktičnega telesa.Galaksije se samozlivajo v 150 milijardnih ciklih,kjer je vsak začetek konec starega cikla. Isto je z nami naš povprečen življenjski cikel je 7o let kjer se naše celice samodejno menjajo v 7 letnih ciklih točno tam,kjer so vezane v elektromagnetno.življenjsko vezje v našem telesu.Življenje ima na to vesoljno samodogajanje odgovor v sami reprodukcijski verigi,kjer nov osebek nadomesti stari osebek vrste.Cikićnost življenja se tako večno sedaj samo ohrani.Življenje ne nastane,ampak je življenje iz življenja,isto je z elementarno pojavnostjo večno-sedaj si zagotavlja samoobstoj skozi ciklično samozlivanje vezi akumulirane in realizirane vrednosti znotraj vsakega x pojava,česar vzrok in posledica EM sila .Gravitacija šibka in močna jedrska sila so posledica elektromagnetnega vezja akumuliranih in realiziranih vrednosti znotraj vsake individualne Xpojavavnosti mept*.Tako imate Poenoteno vesoljno teorijo pred seboj.
Vedite na Zemlji bi bilo kopno, vode in atmosfera takšne kot soć neodvisno od katere koli življenjske pojavnosti.Atmosfera je posledica zemeljskih vod H2O. Voda je nosilka kisika.Zemlja se ob ponovnem samozlivanju osončja preobraža v planet gostiteljico življenja približno tri milijarde let..Zapomnite si; Življenje je iz življenja in ni nikoli nastalo ,kot vseobsežna vesoljna samobitnost ni nikoli nastala in ne bo nikoli končala.Večno-sedaj vse ciklično umira in se sočasno samo rojeva.Kdo torej skrbi za selitev in ohranitev vesoljnega življenja? Kaj je potem smisel in namen našega bivanja? Danes še zase nismo sposobni poskrbeti.Bo pa kmalu vse zelo drugače! Kako potem do vesoljno neomejenega ekološkega čistega vira energije?
Če bi resnično razumeli strukturo Zemlje bi razumeli njeno notranje jedro njenSTATOR,potem je notranji varovalni obroč,nato je plast ROTORja,ki je vezana na os S-J in zopet varovalni obroč in zunanji plašč,ki je njen zunanji STATOR.To je vse, nič več in nič manj! Znanost zna samo komplicirati,ker razume kolikor razume,ne prav veliko. Oproščam se za dolžino teksta.