Brezbrižnost, upor ali umik? Brezbrižnost je enaka samomoru, kajti postali boste del nemočne črede zatiranih, tisočim brez obraza in brez upanja. Torej upor ali umik? Upor motivira Leviatana, da uvede represivne ukrepe. Pripravljen je in komaj čaka, da pride do upora, da lahko demonstrira svojo moč. Z nesmiselnim uporom zgolj povečamo njegovo moč. Torej, umik? Ne, kajti številni, ki so hoteli brezglavo zapustiti ladjo norcev, so končali na splavu Meduze. Kaj torej storiti, če se zavedamo, da ne moremo odstopiti in ne smemo molčati? Takoj odmislimo vse ideologije, ki so povzročile največ zla v zgodovini. Prisluhnimo raje sporočilom starih zgodb, v katerih nastopajo po krivici preganjani in uničenju zapisani posamezniki - izobčenci. Nekateri so bili res zločinci, številni pa so bili po krivici obsojeni in preganjani. Pravičnež, ki se umakne v gozd, izraža suvereno voljo. Vpraša se, kje se konča zakon in začne nasilje? Zaveda se, da nobena usoda ni tako brezupna kot življenje, v katerem zakon postane orožje pokvarjencev in duhovnih pokvek. Spozna, da je umeščen med Scilo in Karibdo in v obeh primerih izgubljen. S tem so izpolnjeni vsi pogoji, da se umakne v gozd, v duhovno svobodo. To je pogumno in častno dejanje. V našem primeru je gozd, simbol nezavednega, mogočna metafora za prostor duhovne svobode. Upornik potuje v globine svojega duha, k sebstvu. Najprej išče sledi, vendar te ne vodijo nikamor. Zato si, oborožen z mačeto, sam krči pot svobode in sledi nareku duha. Premore moč, ker ve, da mu bodo na izsekani poti sledili številni prostovoljni izobčenci. S tem postane pristni duhovni aristokrat. Presegel je strah in ljudem odprl pot v prihodnost. Pot duhovne aristokracije, po kateri krenejo bojevniki, ki nudijo zaščito pred pošastmi in demoni, pred Leviatanom.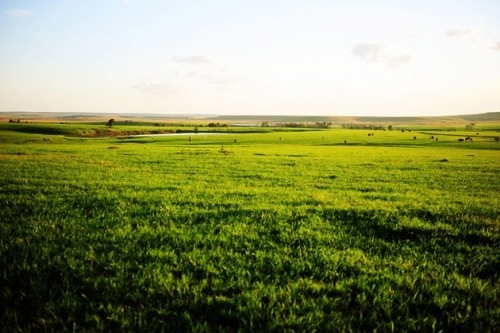 Aristokratska drža se ustvari v človeku, ki je dovolj pogumen za tisto »noro«, »nespremenljivo«, zavrženo in zasmehovano, od česar večina beži. Duhovni aristokrat je dovolj pogumen, da se drzne podati proč od kupljenih razvad vsakdanjosti, daleč od prahu in betona templjev potrošništva, proč od hrupa kramarskih sejmov in vreščečih resničnostnih šovov, daleč proč od igrane resnosti lažnivih politikov, njihovih ideologov in plačanih manipulatorjev. Duhovni aristokrat je svojevoljen. Kdor je svojevoljen, je pokoren enemu samemu svetemu zakonu, ki je v njem samem, svoji volji. V vsakem človeku je nekaj divjega, kar raste mimo zakonov vladarjev in omike povprečnežev. Za oblast je nepreračunljiv in neoprijemljiv, zato ne more videti skozenj in ga obvladati. Za povprečneže je neprilagojen, čudaški, kot so bili nekoč vaški posebneži. Vendar so ravno to lastnosti posameznikov, ki so prestavljali mejnike zgodovine, znanosti in umetnosti. Njihov prispevek človeštvu kasneje postavljajo kot vzor mladim generacijam, o njihovih dejanjih učijo v šolah. Ob tem pa učitelji zamolčijo, da so bili že kot učenci svojevoljni in uporni duhovi.
članek se nadaljuje jutri zvečer ob istem času
VABILO: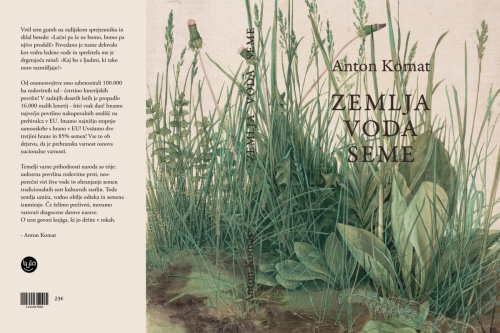 Vabim vas na predstavitev moje nove knjige po imenu ZEMLJA VODA SEME. Predstavitev knjige bo na Forumu 33. Slovenskega knjižnega sejma v Cankarjevem domu, v soboto, dne 25.11.2017, ob 16. uri. Pogovor s pisateljem bo vodil pater dr. Karel Gržan.