Spoštovani!
V zadnjih dveh mesecih smo s slovenskimi in angleškimi prijatelji začeli projekt informiranja evropske politike o potrebnih korakih za že zelo pozen poskus preusmeritve našega (človekovega) obnašanja stran od drvenja v globalno ekološko katastrofo, na kar že nekaj let opozarjajo mnogi znanstveniki in precej osveščenih medijev po svetu. Vendar še vedno večina ne vidi največje nevarnosti in res potrebnih ukrepov, da bi ropanje planeta res lahko spremenili v skrb njegovo in naše dolgoročno preživetje.
Ekološko nevarnost za celoten planet predstavljajo velike in hitro razvijajoče se emisije metana iz arktičnih področij, ki bodo preko atmosferske tople grede in povečevanja temperature planeta imele uničujoč učinek na vsa živa organska bitja na Zemlji. V izogib temu mora človeštvo narediti velike spremembe v svojem odnosu do narave. Zato smo za bodoči Evropski parlament sestavili Izhodišča skupnega programa (program) s poglavitno usmeritvijo v reševanje iz te nevarnosti in pred vsemi drugimi gospodarskimi in političnimi aktivnostmi, ki so človeštvo in naravo do sedaj potiskale v to situacijo.
Ta program in poziv za sodelovanje pošiljamo vsem evropskim poslancem in nacionalnim političnim strankam zelene, socialistične in leve usmeritve, ki so povezani tudi v vse tri ustrezne evropske stranke.
.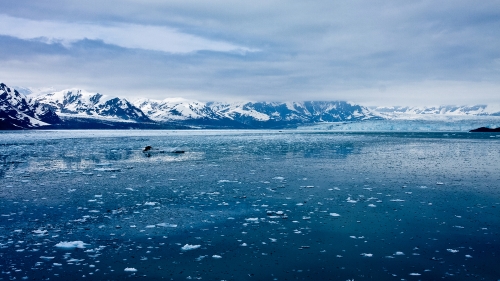 Fotografija kaže brbotanje metanskih mehurčkov iz velike odtaljene površine arktičnega morja...
.
.
Za informiranje javnosti smo zdaj sprožili peticijo na evropski platformi We Move EU, s povezavami na program in podporno dokumentacijo.
https://you.wemove.eu/campaigns/green-joint-program-for-european-parliament
Slovenska peticija s slovenskimi dokumenti je v pripravi in Vam jo bomo posredovali v nekaj dneh, tako kot tudi pozive slovenskim strankam.
Ne glede na angleški jezik vas prosimo, da ta program in druge datoteke vseeno preberete ali vsaj preletite, podpišete peticijo in jo posredujete vašim znancem in prijateljem v tujini. Prosite tudi njih, če pomagajo pri njeni distribuciji v javnosti, na socialnih omrežjih, z lastnimi informacijami in znanjem pri informiranju ljudi in da tudi vzpodbudijo svoje politične predstavnike, da bodo sprejeli odgovornost in odločitve za to težko pot.
Za Vaše lažje razumevanje prilagam povezavo na seznam slovenskih dokumentov, pripravljenih za peticijo, od koder dostopate lahko na posamezne datoteke.
https://drive.google.com/file/d/1r4JSGZdjvLdP0zMS8sN6bwGJb8vfkc0K/view?usp=sharing

V imenu vseh predlagateljev tega skupnega programa se Vam zahvaljujem za pozornost in trud in Vas lepo pozdravljam.
Milan Malej