Glede na to, da sem svoje psihoanalitično znanje (iz)gradil na čisto drugačnih temeljih in po drugih poteh kot uradni psihoterapevti (psihologi/psihiatri), je moj domet dela s »pacienti« oz. ljudmi s psihičnimi/osebnostnimi težavami/problemi, drugačen, rekel bi, da daljši/večji, ker nisem ukalupljen v institucionalno znanje/okvirje. Ne zdi se mi logično, niti možno/mogoče, da bi kakšni uradni strokovnjaki prišli v razumevanju in sanaciji/terapiji določenega/zahtevnega patosa dlje kot jaz, ki izhajam iz drugih konceptualnih temeljev. Ne trdim, da vedno in v vseh primerih. Ne rečem, da je moje delo kot noč in dan glede na tisto, kar delajo (mnogi) uradni psiho-strokovnjaki/psihoterapevti. Bi pa rekel, da je moje delo, moj pristop unikaten, ali pa vsaj »improvizirajoč«,.»čarajoč«.
Odločil sem se, da par stvari/teorij/interpretacij predstavim na blogu – za tiste, ki jih to/tema pač zanima. Nikomur nič ne vsiljujem, namigujem pa, da so moji pristopi in tudi razumevanje vsakdanjega življenja in problemov, pa tudi psihičnega patosa, nekako drugačno, (klasično) psihoanalitčno. Menim, da je uradna psiho-stroka, predvsem psihiatrija (konceptualno) »zabluzila«. S tableti in vso farmacevtsko mašinarijo se iz strokovnega labirinta pač ne da rešiti.
Ko npr. k meni pride najstnica, ki že nekaj let hodi k (šolani) klinični psihologinji, ko jih hkrati (medicinsko šolana) psihiatrinja predpisuje tablete – zato, da se ne bi »rezala« (samo-poškdovala), da ne bi (anorektično/bulimično) bruhala, se (kompulzivno) prenajedala (ali stradala), da je ne bi (z)grabila panika – se meni meša od besa na te uradne psiho-strokovnjake. Jaz ji(m) – ne sicer vsem – domala v eni uri/seansi najdem (nezavedno/potlačeno/infantilno) jedro problemov (sanacija/terapija je seveda trdovratnejša). Toda najlažje se je »malo pogovarjat« ali pa tablete predpisovat. Jaz si pomagam s »čaranjem«, tudi s hipnozo – seveda na tem mestu ne bom povedal, kako in na kakšen način (v katerih kontekstih) to delam. Ampak, ko dobim odgovor: »Moja psiholog(inja)/psihiatrinja nima pojma; to kar se greste vi, in kar ste odkrili v eni/seansi oz. par urah/seansah pogovarjanja, drugi ne bi v 10-ih letih.« In ko to slišim od večih »mojih«, ko dobim toliko vzpodbud, sem se odločil angažirati tako, da sem ob sredah sedaj tudi v Ljubljani (na Masarykvi 23).
Ko mnogi uradni (lev(ičarsk)i) psiho-strokovnjaki – od doktorjev (razvojne) psihologije, do psihiatrov in psihoterapevtov – niso vedeli, kaj pomeni pravilno razrešen Ojdipov kompleks za razvoj mentalnega zdravja, sem v času (referendumskega) sprejemanja/zavaračanja Družinskega zakonika popizdil.
Na blogu bom objavil nekaj tekstov, kjer bom razložil nekaj svojih pogledov/teorij/interpretacij na nekatere segmente (teorije) psihopatologije. Razložil bom par stvari na katere uradna stroka gleda drugače, kot to vidim jaz (skozi Freuda/psihoanalizo). Panične napade bom razložil čisto drugače kot je to sposobna narediti uradna (slovenska) psiho-stroka. »Mejno osebnostno motnjo« (MOM), torej »border-line« bom razložil malce drugače – bolj poglobljeno –, kot uradna stroka (laično) razlaga oz. razume.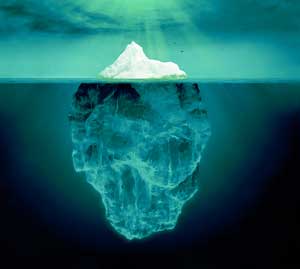 Psihopatologija me doslej ni posebej zanimala – psihoza me tudi sedaj (še) ne zanima. Me pa čedalje bolj zanimajo nevroze oz. »mejne« osebnostne motnje (narcizem, shizoidnost, shizotipskost, histrioničnost, paranoja, fobije, panični napadi ipd.) In v naslednjih blogih se bom razpisal ravno na te teme.
Ob sredah – od 10h do 18h – pa sem tudi v Ljubljani (na Masarykovi 23) – tudi s popustom (seveda po predhodnjm naročilu).
Če se pa oglasite v Trbovljah, je pa še ceneje: http://www.romanvodeb.com/