Lansko leto
30. Aprila 2019
sem v čudnem spletih okoliščin
twittnil
:
»Rdeča zvezda je simbol vagine! Zato so jo partizani nosili na čelu, ker so bili v seksualni karanteni in niso prišli do vagine, so pa ves čas mislili nanjo. Nepotešene samičke so prepevale: "Šivala je deklica zvezdo, zvezdo rdečo kot kri," ker jo je imela od pohote prekrvavljeno!«
Sem pa to dikcijo že nekaj let prej vtkal v scenarij tako prve, kot tudi moje druge gledališke komedije »
Razočarana gospodinja pri seksologu
«. Salve smeha so v tem kontekstu gromozanske. Gre za enega od najpomembnejših viškov tega mojega gledališkega hita v katerem je celoten kontekst v dialoga z Lizo Kurtz Potrebuješ izjemno seksualen. Preko rokovanja kot simbola kurčenja, se dotakneva tudi vojaških pozdravov - najprej nacističnega pozdrav
»Heil Hitler«
, kjer poševno iztegnjena roka simbolizira erektiran moški spolni organ. Nikoli ne pozabim dodati, da je bil pozdrav takšen, ker je bil Hitler brez ene jajce … Ne pozabim pa dodati, da je tudi mornarjem in partizanom tudi stal – »organ« namreč – vendar so dali:
»Pamet v glavo!«
in se s sredincem desne roke dotaknili sence na glavi. Mornarje je v pristaniščih poleg žensk čakal tudi sifilis. Pri partizanih pa dodam:
»Seksal je samo je Tito – ostali so si ga drkali … Levanka Rukić in Desanka Šakić …«
Ko me – seksologa Sigmana Frojdeba – soigralka Liza Kurtz Potrebuješ vpraša, kako to vem, ji rečem:
»Ker so imeli rdečo zvezdo na čelu – rdeča zvezda pa je, logično, simbol vagine … Kaj če pa drugega biti?!«
Nato še dodam, da so po svobodi partizani z glave sneli »titovko« z rdečo zvezdo in so k srcu pripeli rdeč nageljček,
»ki je tudi simbol vagine – kaj če pa druge biti?! Ker so bili zaljubljeni – in seksali kot zajci!«
Soigralka – seveda po mojem scenariju zapoje še refren znamenito partizanske pesmico
»Šivala je deklica zvezdo, zvezdo rdečo kot kri.«
In jaz – Sigman Frojdeb – vzkliknem:
»Ja seveda! Logično! Štiri leta jo je šparala, za partizana!«
In ne pozabim dodati:
»Partizani so bili carji!«
Soigralka me provocira še naprej:
»Kaj pa Heineken?! Na tem pivu ima rdečo zvezd še belo obrobo …«
Jaz pa potem skesano:
»Ja tukaj sem pa še jaz – kljub vsej tej moji pameti (pameten sem tako in tolik, da nimam placa niti za lasne korenine) – v dilemi … Ne vem, ali je bela obroba simbol sperme ali belega toka …«
Nadalje – Liza Kurtz Potrebuješ:
»Kaj pa rumene zvezdice na evropski zastavi?!« »To bi znale biti pa keš-pičke – Gold-Diggers,«
ustrelim kot iz topa … Ves ta odrski seksualni humor ima še kako konsistentno psihoanalitično jedro.
In sedaj – eno leto po prvotnem twittu in 5 let po prvih gledaliških uprizoritvah dikcije z rdečo zvezdo kot simbolom vagine, se me pribija na križ – samo zato, ker sem proti »kolesarskim« protestom proti aktualni vladi. Zliva se gnojnico po meni – v par urah sem bil deležen okrog 1000 negativnih komentarjev –, ker menim, da sedaj ni čas za proteste, pač pa čas, da je narod skupaj stopi in da smo lojalni ukrepom, ki jih je vlada – na pobudo medicinske stroke – sprejela zato, da zajezi širjenje korona virusa … No, v nesporazume okrog rdeče zvezde se je že pred enim letom ujela že
Mladina
.
FB je s to »mojo« rdečo zvezdo in vagino pregorel. Na FB mi grozijo, se lotevajo mojih otrok – v smislu:
»Tvoj foter je norec!«
Jaz sem v svojem življenj doživel t. r. že vse – imam debelo kožo in sem utrjen. Nič me ne prizadene. Ampak, ko pa mi oba sina, vsak posebej – kljub temu, da ste že odrasla – rečeta, da celo noč nista spala, pa mi ni vseeno. Mlajši sin se je potožil, da sploh ne upa iti več na FB. V resnici pa sem jezen na vse tiste vrle (levičarske) filozofe in psihoanalitike – od Žiška in Dolarja (in njuni ex-ženi Renato Salecl in Evo D. Bahovec), do »proLeGeBiTrovskih« Lunačka in Lešnika – ki se kurčijo po fakultetah, svojih študentov, tudi tistih, ki protestniško »kolesarijo« in me žalijo po FB, pa niso naučili niti osnov psihoanalize – npr. tega, da je »realno realno« nezavedno in primarno, in da je človek, torej subjekt, slep za resnico o sebi – ker zavest v resnici ne ve, kaj nezavedno misli. Resnica pa je vselej v končni fazi – bolj ali manj seksualna, tako ali drugače. Seksualna simbolika je tako vsem španska vas. Zato žogarski gol ni gol – pa koš v resnici tudi ni koš – , pač pa simbol vagine, in to ni retorična fraza. Zato ima najdaljšega stoječega – skok ali polet (npr. v Planici) lahko samo moški … In biserna ogrlica (koralde) – npr. tiste, ki jih rade nosijo ženske (na prehodu v menopavzo), ko izgubijo menstruacijo (po bontonu jih pogosto nosi tudi Angela Merkel) – simbol neoplojenih jajčec. In rdeča pika sredi japonske zastave je v resnici krvav flek na beli rjuhi. Ne pozabimo, klitorični Japonci imajo mezinčkaste lulčke (ki so za lulat, in ne kurcev, ki so za fukat) – in če Japoncu z »mezinčkom« uspe deflorirati/razdevičiti žensko – tako, da na prvo poročno noč zapusti na beli rjuhi krvav flek – je nepopisno vesel. Nemogoče je, da japonska zastava ne bi bila takšna kot je … In ne me sedaj zatožit Japoncem – v upanju, da bodo naredili atentat name …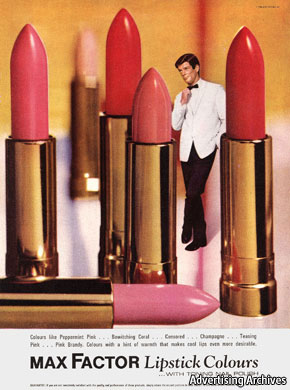 PS: Tale tekst bi sicer moral biti objavil Crnkovičevem portalu Fokuspokus, pa ni šel skozi.