- želel bi, da si preberete ta moj zapis in ne jemljite tega za moje pametovanje, temveč prej za osveščanje mnogih!
V vsem obdobju življenja in ne samo ob tem dnevu našega planeta, se premalo ljudi zaveda, kako pomembno je za nas ljudi in vsa živa bitja, da bi morali veliko bolj ohranjati ta naš biser- planet zemljo, ki je tako hudo ranljiva.
Zakaj?..., živa je in zelo občutljiva, ranljiva, ravno tako ali še mnogo bolj, od vseh nas, ki živimo na njej in tega določeni ljudje, še zdaleč ne znajo ceniti!..., tudi pomislijo nikoli ne, kaj še, da bi se občasno poglobili v dejstva bremen, ki jih nosi ta prelep planet. Po večini se obnašamo do nje, mačehovsko in vse preveč, samoumevno!..., jemljemo ta dar, ki nam je poklonjen za samoumevnega, da na njem preživimo to življenje. Srečni in zahvalni bi ji morali biti!..., da nas je sprejela v svoje obličje in imeti veliko rajši, kot to čutimo sedaj! Le za trenutek naj se vsak zamisli in ugotovil bo, da imam še kako prav!
Do tega prečudovitega planeta, se obnašamo roparsko kot, da nismo povezani z njim in nam bi bil tuj, ne živ!..., žalostno pa je tudi, da v vsej dolgoletni evoluciji, se še posebno ljudje nismo naučili, na kako čudovitem-prečudovitem planetu dejansko živimo. Še obstajajo planeti, na katerem so živa bitja, to so pokazale raziskave in dejanska srečanja z venzemaljci, ki so še kako ljubosumni na naš planet, to je resnica!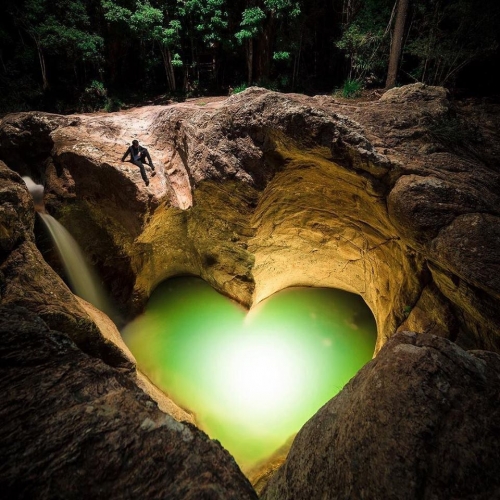 Človek se v znanju in umsko z dneva v dan bolj razvija, napreduje intelektualno!..., uči, kako je potrebno ohranjati ta planet, ne zna pa tega kasneje tudi spoštovati! Žalostno je tudi, da se pravil in zakonov narave ne držijo prav oblastniki raznih dežel po svetu in izčrpavajo vse naravne dobrine, ki jih nosi zemlja v osrčju. Se vam morda ne zdi to dejanje roparsko. ki še zdaleč ni v kontekstu z naravnimi zakoni?
Vse bolj nazadujemo pri ohranjanju planeta in pri sožitju z ostalimi živimi bitji, celo sami s sabo, da se pobijamo, kar bi moralo biti v čistem nasprotju!..., življenje je bilo na tem planetu začrtano drugače, da bi bili lahko vsi srečni, samo to človek ne spoštuje zaradi prestiža!... Za življenje na tem planetu, je zakone postavila narava, te pa človek ne bi smel okrniti za nobeno ceno, a temu še zdaleč ni tako, kajne?
Častiti bi morali ta planet in se mu iz spoštovanja klanjati na vsakem koraku, ki ga prehodimo po zemlji in ne, da joka na vseh naših stopinjah, kjer stopi okrutna človeška noga. Ohranjajmo to lepo mati naravo in ta planet, če želimo, da bodo tudi naši zanamci še nekaj časa živeli srečno življenje na njem in se ne sramovali nas, če jim zapustimo razdejanje v očeh polnih solz.
Budisti se znajo drugače posvečati tem rajskem planetu, vera jih uči k spoštovanju, čaščenju in pri njih ne boste doživeli izčrpavanje naravnih dobrin, ker znajo živeti po naravnih zakonih in ne tako kot drugod po svetu. Za njih je planet svetinja in od njih bi se morali učiti tudi vsi ostali zemljani tega sveta...
PRIPOROČAM, DA SI PREBERETE TUDI TA ČLANEK!
Jože Munih in stara svetišča naših prednikov: "Imamo svojo lastno zgodovino in korenine stare že tisočletja." - Za navdih - Sensa.si
Govori o naših pravih koreninah in prednikih, ki so poznali naravo, zemljo, nebo itd. , oziroma Živeli so Življenje. Poznali so vse tisto, kar se danes ne spoštuje primerno, čeprav je to naš temelj in eden od pogojev preživetja. V složnosti med nami in SLOGI je naša moč.