Težko je še razumeti vso svetovno oblast raznih držav, katere še vedno podpirajo in sodelujejo z morilci Ameri!..., med te spada tudi naša država, kar je še toliko bolj žalostno!..., žal, tudi v naši oblasti, imamo že nekaj let, v dušah prazne in podle parazite- sadiste, kateri ne razmišljajo nič drugače, kot ta ameriška morilska drhal.
Vseeno jim je za ljudi, med njimi otroke, ki so poslani na svet, da bi spoznali življenje, bili srečni in ne, da morajo umreti, zaradi prestiža ameriške nad moči gverilcev- morilčev! Ta svetovni uničevalec NATO in njega povelje, rušijo, morijo, le zato, da lahko kasneje ropajo naravne dobrine, kot je nafta in vse drugo, kar imajo v lastni in posesti te države, katere predhodno v popolnosti uničijo!..., slika zgoraj jasno govori, česa vse je sposobna ta brezdušna golazen, katera nima kanček razuma v glavi, še manj človeškega sočutja v svojih dušah. In taki ljudje naj bi bili kristjani?..., oh Bog, usmili se njihovih duš in jih pošlji k samemu hudiču po odpustke, le to si zaslužijo za vse njihove grehe, ki so jih naredili z morijami!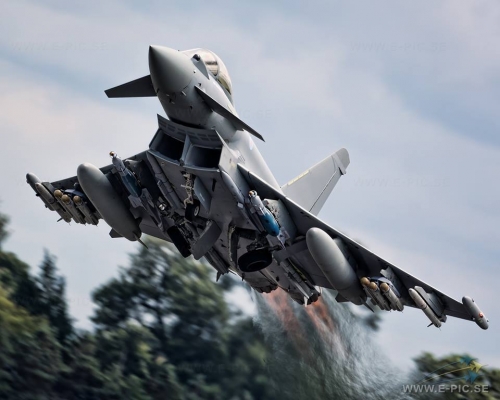 Njih miselnost in dejanja so podla, nečloveška!..., obnašajo se kot vsi bogovi skupaj in tlačijo, uničujejo, morijo, kjer se jim dejansko zahoče! Do kdaj še tako, spoštovani, do kdaj vas sprašujem??? Kaj ni že skrajni čas, da naša država preneha sodelovati pri teh krvoločnih misijah?..., zakaj se je temu odrekla Avstrija in še mnoge? Naša soseda, katera sploh ni pristopila tem morilcem, je morda zaradi tega, kaj bolj na udaru in manj varna, kot Slovenija? NE!..., prej prav obratno!... Vse to so le igre velike, prestižne gospode mafije, ki se gredo nedosegljive in ne premagljive preseratorske bogove! Zakaj jim zavraga dovolimo vse to in da nas molzejo kot krave, za vzdrževanje svetovnih morij. Ja pa kdo smo mi zavraga, dva milijona nas je!..., le toliko, kolikor je v svetu številčno veliko samo mest in mi se igramo neke svetovne morilce in še mastno plačujemo za te junaške podvige?
Spametujte se ljudje, nam tega res ni potreba, se vam zdi, da smo sedaj pod NATOM, bolj varna država?..., vraga smo!..., le veliko bolj izpostavljeni, da se z nami igrajo in nam uničujejo še ta lep košček prostora pod soncem, ki nam pripada. Ne bi si smeli dovoljevati, da nam uničujejo to prelepo deželo, naši morilski oblastniki pa jim vse to dovolijo, zakaj?..., kaj menite, zakaj? Posredi je denar in tega se ne otepa naša, do amena pokvarjena oblast!
Mi smo tisti, ki lahko spremenimo v tej naši deželi marsikaj, le druženi moramo delovati in ne tako, kot sedaj, da samo razpihujemo ogenj, nikjer pa dejansko ne zagori. Pridružite se Civilni zvezi, da bomo kot ljudstvo, pridobili zakonito moč pri odločanju v tej državi!..., imeli moč predlagati in celo zahtevati od oblastnikov veliko sprememb v državi, tudi referendum o izstopu iz NATA. Le kot združeno ljudstvo, bomo lahko uresničili naše želje, zato se nam pridružite! Na skupini imate nalepko, katera vas vodi k priključitvi naši zvezi, napišite le, da pristopate!..., je to res tako težko?