Na dan Janševe obsodbe na sodišču, premier Marjan Šarec sprožil besedno salvo proti Janševim medijem. Šarec ima kar prav, toliko laži, ki jih plasirajo iz NOVE24 in še nekaj javnih občil, ki so ves čas in že dolga leta nastrojena proti vsem drugačnem, kar ni po njihovih merilih. Zakaj prihaja v medijih do lažnivega informiranja, mislim, da ni potrebno razpravljati!..., v zadnjem času je vse preveč norčevanja tudi do vseh državljanov, takih ali drugačnih!..., psiljevanje in vsiljevanje neresnic. Dobesedno smo jim že nekaj časa v posmeh, zato tudi toliko zavajanja, norčevanja. V parlamentu je vse več nesoglasij med koalicijo in opozicijo!..., v ničemur več niso soglasni, besedno se spravljajo na tako nizek nivo spoštljivosti, da je že višek poslušati tako komuniciranje med poslanci, vladnimi predstojniki in državljani. Nekaj besed o tem in kasneje še o podpisu te deklaracije, o kateri že vrapci čivkajo, da je ta podpis, še kako pomemben!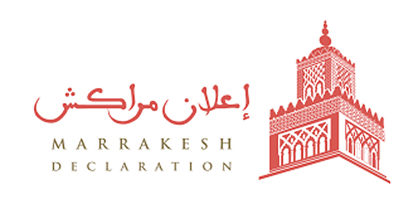 Žal je bila naša osamosvojitev že na samem začetku grajena na samih prevarantskih lažeh!..., kakor tudi demokracija, ki je v prid le pokvarjencem!... Kakor so jo zastavili, tako tudi deluje že vsa leta, izboljšav nobenih, stopnjuje se le, z vsakim dnem več problemov in težav za nas siromake te družbe. Ne živimo vsi slabo, vse preveč je bogatih na račun revnih in obubožanih!... in dokler se bo peljalo to družbo po teh zastarelih tirnicah, ki jih je gradila še Marija Terezija, ne bo nobenih izboljšav za preproste državljane, zapomnite to!... V tem sistemu imamo največji problem pri strankarski politiki, pri zakonodaji, katera ima preveč razponov v zakonih in RKC, ki bi moral biti pod nujno ločen od države, tako, kot veleva Ustava. Če ne bo prišlo do teh sprememb, bomo še trpeli, ZAPOMNITE! Vse dokler se ne bo uveljavilo novo družbeno ureditev, katera ne bo delila ljudi in da bodo zakoni pisani za vse enako, le takrat lahko pričakujemo spremembe v tej družbi.

Že vsa ta leta pa smo prišli do spoznanja, da živimo v do skrajnosti- skorumpirani družbi, ki se jasno tlači, ko je jači!... in tak narod si ne zasluži živeti v najlepši deželi sveta, če ste seznanjeni z novico, da je bila Slovenija proglašena za najlepšo deželo sveta!..., lepo, kajne? Ljudje pa skorumpirani in obubožani, to je pa zelo žalostno. Od nas vseh je odvisno, kakšno življenje želimo živeti in ne od politikov, katere neprestano krivimo!..., mi sami pa nič ne ukrepamo, ko vidimo, da nas bo taka politika in družbena ureditev pokopala. Mi, spoštovani državljani smo tisti, ki jim dovolimo, da serjejo po nas in ne upoštevajo naših predlogov, še manj želja. Delajo kakor sem jim zahoče in kot, da so najpametnejši preseratorski aduti v tej družbi.

Dvignimo se že končno in jim dajmo do znanja, da je ta lepa dežela tudi naša in ne samo njihova. Vse bi lahko bilo drugače, če bi ljudstvo nastopili povezovalno, recimo kot ZVEZA, če bi imeli več volje, da se vsaj prijavite!... in ne tako, kakor je danes, ker marsikdo več ne ve, kaj je prav in kaj je narobe. Vedite že končno, da se z združenimi močmi naredi lahko veliko, premislite in razčistite v svojih glavah!

Lep primer je ta deklaracija za migrante, pri kateri se toliko trdi, da ni obvezujoča!..., prebral sem jo v celoti, ne mislite, da bi pisal o tem, če ne bi dobro pretehtal, kaj je prav in kaj ne za nas vse!... in povem vam, da je še kako obvezujoča in da bi morali politiki prisluhniti tudi ljudstvu in tujim vladam! Ne pa le pametovati in delati, samo po svojih presojah. Kdor je prisluhnil seji v državnem zboru, lahko zatrdi, da pri vsem skupaj nekaj zelo smrdi, kot sam hudič. Moji zaključki po vsem prebranim, slišanem in če se vsaj malo zanesem na svojo zdravo presojo, ker mi možgani zaenkrat še delujejo. Podpis te deklaracije je poguben za našo državo, tudi večino državljanov se še kako zaveda tega, brez, da se posluša SDS in ostale desne stranke, ki vseeno malo pretiravajo v propagandi. Vse preveč laži, kot vedno se plasira javnosti, še posebno iz NOVA24TV.SI in še nekaj njihovih medijev. Sam najdem določene fotke po tujih časopisih, tema na fotke, pa povsem drugačna, kot jo opisujejo pri nas!

Sami premislite dobro, čemu se po večini že vse države odločajo nasprotno od naše vlade?..., zakaj se v naših vladnih strankah, toliko zalagajo za uresničitev tega podpisa? Pa kaj je petdeset naših politikov res najbolj pametnih v Sloveniji?..., NE, NI!...in po vsem videnem, prebranem in slišanem, sledi samo še en razlog tej noriji in zagnanosti, k podpisu tega dokumenta!... To je to, da so Soroševi podkupili našo vlado, druge razlage jaz ne vidim! Za mene je to edina in dokaj premišljena in prepričljiva razlaga, po vsej tej jebariji med levimi in desnimi opcijami! Naj še toliko pametujejo in se imajo za močne, prepričljivo-prepametne, lahko povem le to, da so naši politiki podlegli podkupovanju, kar pa ni prvič ne pri levih še manj pri desnih.

Politiki bi se morali zavedati, da so v službi vseh nas državljanov in se ne bi smeli odločati toliko samovoljno, brez, da se prisluhne tudi ljudstvu. Tudi mi, mnogi od nas državljanov imamo dokaj razvito umsko motoriko v mozgu in nismo vsi toliko zagamani, kot to mislijo taki politiki, kot je naš prejšnji predsedniški gospod Cerar in še nekaj njih prepametnih! Niste najpametnejši samo politiki, v našem parlamentu se najdejo tudi taki, da pametujejo le z osnovnošolsko izobrazbo in plagiati. Žalostno, zelo žalostno!