Objavil/a
Ana Kos
, dne 2018-02-15 ob 10:25:34
"Ne maram Tomaža," pravi otrok. Vem, da je Tomaž prijatelj njegove mame.
"Zakaj pa ne?" Moram malo potipati, se mi zdi. Navsezadnje so možne tudi kakšne hude stvari. "Saj je dober, kajne? In prijazen ... Se igra s teboj. Ti pomaga za šolo."
"Ja, itak. Ampak pač ne morem imeti dveh očijev! To je čudno - imeti dva očija. Enega v nebesih in enega tukaj."
"Tvoj pravi oči je umrl ..." Naenkrat se mi zdi beseda "umrl" enostavno prestrašna. "... je že v nebesih. Ampak mamin prijatelj je lahko tebi kot oči."
"Saj ni prijatelj, zaljubljena sta!"
"No, lepo! In če je ta človek do tebe dober, nadomešča tvojega očija. Tvoj pravi oči je pa v nebesih."
"Ampak ne morem imeti dveh očijev!"
"No, tudi Jezus je imel dva očija. Jožef, ki je skrbel zanj, ni bil njegov pravi oče, pa vendar lahko rečemo, da je bil pravi oči!"

"O!" reče otrok. Vidim začudene oči. "Pa res."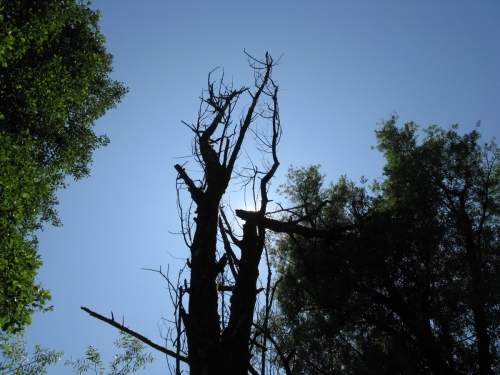 .
Ob tem pomislim, kako naraven občutek ima ta otrok, da ne more imeti dveh očetov, pa celo ob tem, ko je prvi že umrl.
V sodobnem času naj bi bilo pa uzakonjeno, da ima otrok lahko v družini hkrati dva očeta in nobene mame ali pa obratno.
In to mi hodi po glavi, ko otrok pove, kar razmišlja in kar čuti. Otrok že ve!
"Blagor jim, ki so kot otroci ..."