Objavil/a
Ana Kos
, dne 2013-12-19 ob 20:00:39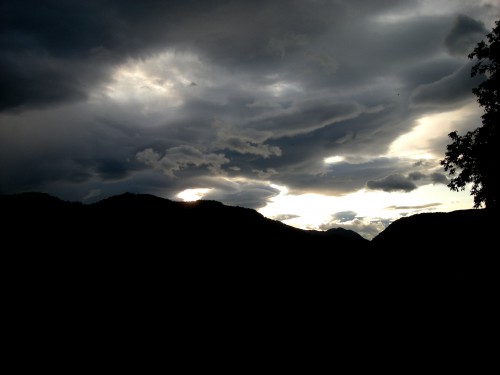 V stari Grčiji je Sokrat slovel kot človek, ki ceni znanje. Nekega dne je k njemu pristopil znanec in mu rekel: "Veš kaj sem pravkar slišal o tvojem prijatelju?"
"Čakaj malo," mu odgovori Sokrat. "Preden mi kaj rečeš, bi rad opravil mali test. Test trojnega kriterija."
"Trojnega kriterija?"
"Točno tako," nadaljuje Sokrat, "preden mi začneš kaj govoriti o mojem prijatelju, bi mogel za trenutek razmisliti, če vse to zadovoljuje že omenjene kriterije. Prvi kriterij je RESNICA. Si popolnoma prepričan, da je vse, kar mi imaš za povedati resnica?"
"Ne, odgovori znanec, "pravzaprav sem to pravkar slišal in ........"
"Dobro," reče Sokrat, "to pomeni, da nisi popolnoma siguren, je to resnica ali ne. Poglejva zdaj drugi kriterij, kriterij DOBREGA. Je to, kar mi imaš za povedati o mojem prijatelju, nekaj dobrega?"
"Ne, nasprotno ......."
"Torej," nadaljuje Sokrat, "želiš mi povedati nekaj slabega o njem, nisi pa gotov, če je to res. Nadaljujva s testom, ostal nama je še en kriterij, kriterij KORISTI. Bo to, kar mi imaš za povedati o mojem prijatelju, meni kaj koristilo?"
"Ne, niti ne."
"No,"reče Sokrat: "če to, kar mi želiš povedati, ni resnica, za prijatelja ni dobro, zame pa ni koristno, zakaj bi mi to sploh povedal?"


Abram je v komentarju zapisal pomislek, P.J. pa je zadevo še bolj pojasnil in zdaj dajem delček iz spodnega komentarja sem, da bo bolj in takoj vidno:
Po Platonu (ki dialektiko pripisuje učitelju Sokratu) je [i]dobro[/i] moč definirati s tremi atributi:
- atribut resnice predstavlja poznavanje [i]volje božanskega[/i], kot absolutne resnice
- atribut estetike (lepote) predstavlja aspekt duhovnosti v smislu hrane za dušo
- atribut koristnosti predstavlja aspekt fiziološkega zadovoljevanja potreb
Hvala za pomoč - da bo tudi tukaj veljalo trojno cedilo!