Kaj pomeni razvoj ZAVESTI človeka?
Ljubezen - najpomembnejša dobrina življenja!
Ko zaupamo sebi in sprejmemo ljubezen, kot naše vodilo življenja oz. izraz modrosti življenja, v nas ni strahu! Bolezni, epidemije, širjenje strahu, panike in kaosa so le odraz našega napačnega ravnanja, našega napačnega razmišljanja in načina življenja.

Če živimo naravno in duhovno življenje, nas ni strah in ne bomo zboleli, zaradi slabega imunskega sistema, zato nam ne bo treba uporabljati tudi škodljivih, nenaravnih "zdravil", ampak nas narava s svojimi dobrinami sama zdravi.
"Za vsako bolezen v naravi rožica raste!"
Ingver, beli poper, naravni česen ipd., krepijo naš imunski sistem in prav tako ga krepijo mir in ljubezen v nas, kar nam deje čisto vest in zadovoljstvo!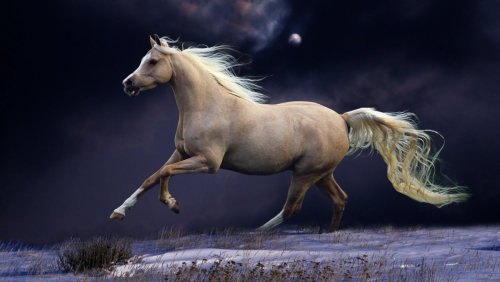 Moč, ki jo potrebujemo v teh časih, naj bi izvirala iz nas samih. Ko si pomagamo sami in s pomočjo solidarnosti človeka, se ne zanašamo na zunanjo pomoč, na inštitucije, mnenja ali ideologijo institucij, oblasti, politikov in medijev.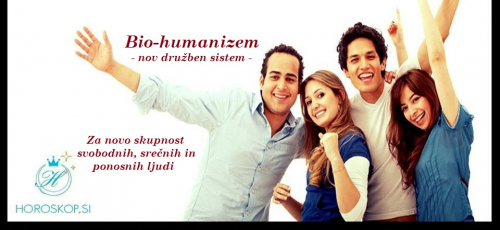 Ko smo drug drugemu v pomoč in podporo, smo solidarni, si zaupamo, smo si naklonjeni, je to največja gotovost ali varnost za vsakega človeka, da bomo normalno preživeli vse težave in probleme v času svojega življenjate, ki je pred nami.
Če pa je v nas strah, katerega vzrok sta sebičnost in sovražna naravnanost, nismo nič drugačni od tistih, ki širijo slabo, zlo. Moč v je v nas, v ljudeh in ne v industriji zdravil, v denarju ali kakršnihkoli tehnoloških ali drugih sredstvih.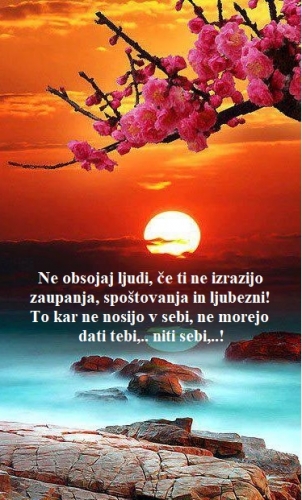 V kaosu, ki postaja v tem svetu vse večji, in v tej zmedi je najpomembnejši človek. zato razvijamo "HUMANIZEM" (zavest) ali pozitivne vrednote življenja človeka, da poleg primarno zase, enako skrbimo za našo mati naravo in
ODGOVORNO SKRBIMO tudi DRUG ZA DRUGEGA ter SMO SOLIDARNI!
To nas bo vodilo in pomagalo, da zavrnemo ZLO in nas popeljalo v "BOLJŠI in LEPŠI SVET" v katerem bo življenje postalo UŽITEK in VESELJE, zato bosta tudi rojstvo in smrt postali normalni sestavini vsakega življenja BREZ strahu in trpljenja!!!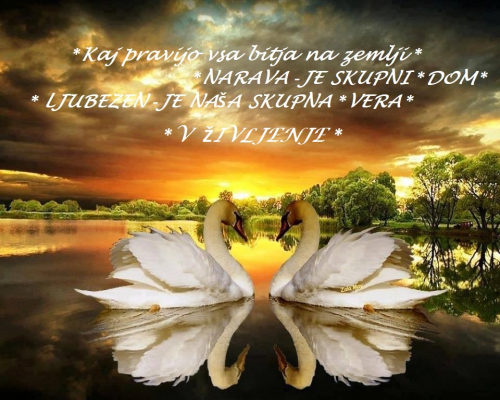 Prav zato je za "užitek, srečo in veselje" - LJUBEZEN - najpomembnejša dobrina za življenje vsakega človeka!!!
To je naravna, zdrava in prava pot življenje človeka v našo skupno svobodno in srečno prihodnost po kateri nas vodi nov družben sistem BIO-HUMANIZEM !!!
Užitek, srečo in veselje v ŽIVLJENJU -
nam daje LJUBEZEN !!!

"OPTIMIZEM + REALIZEM + MODROST = BIO-HUMANIZEM !!!"