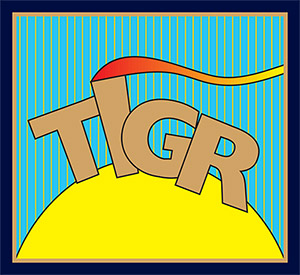 Podpisani ustanovni člani društva Domoljubni TIGR-13.maj in drugi podpisani izražamo protest proti zniževanju statusa materinega jezika na univerzi. Tako kot so se TIGR-ovci za časa fašizma z velikimi žrtvami borili za slovenski jezik, ne smemo in ne moremo danes stati križem rok. Slovenščina je z novo zakonodajo ponovno ogrožena. Grozi nam, da bodo posamezne fakultete zaradi pridobivanja študentov – tujcev, uvajale v učni program angleščino ali katerikoli drug tuj jezik. Poleg angleščine se nam lahko zgodi celo kakršnakoli migrantščina. Slovenski jezik ne sme biti naprodaj, zato pozivamo Državni zbor, da se tej grožnji upre in ustavi postopke v zvezi z novo zakonodajo. Starosta antifašizma pisatelj Boris Pahor je ob svoji 103 obletnici izrazil, podobno stališče. Vabimo društvo Tigr Primorske in Maistrove borce, ter katoliške in protestanske cerkvene dostojanstvenike, da se tej izjavi pridružijo.
Jezik moramo negovati od vrtca do najvišje ustanove – to je Univerze, vsakršno popuščanje glede tega je nesprejemljivo. Ali res potrebujemo nove kaplane Martine Čedermace, ki pa jih danes ni več. Situacija je slabša kot za časa fašizma, tedaj je bil narod osveščen, inteligenca - cerkvena in posvetna, pa mu je stala ob strani. Danes pa je slovenski narod na milost in nemilost prepuščen liberalizaciji in s tem novemu tihemu raznarodovanju. Pozivamo vse razumnike, da opravičijo svoj naziv in se zavzamejo za to kar danes še imamo - slovenščino kot prvi in edini učni jezik na Univerzi. Tehnološka izmenjava ne more biti izgovor za degradacijo slovenščine. Jutri bo prepozno ! Trubarjev rek »STATI INU OBSTATI« je na kocki. Narod obstane z jezikom, ali pa ga ni. Ne bodimo pogrebci v žalnem sprevodu svojega tihega izginotja ! Vsaka pot, tudi pot izginotja, se začne s prvim korakom. Ustavimo to pot in jo obrnimo navzgor v dvig narodne zavesti. To ni znak zaostalosti, ampak sodobna smer zavedanja in mancipacije
narodne zavesti. Če ne bomo spoštovali svojega jezika, nas bodo drugi večji in bolj nasilni narodi povozili.
28.08.2016 - Ljubljana, Vipava, Kras, Nova gorica
Vili Kovačič, Magda Rodman, Andrej Magajna, Vito Javornik, Iva Žurman Pavlin, Majda Metličar, Peter Čehovin Martin Čopič, Franc Petelin, prof. dr. Anton Jeglič.