Izšla je znanstvena študija, ki dokazuje, da je Trump imel prav glede hidroksiklorokina
8. 10. 2020, 8:38
0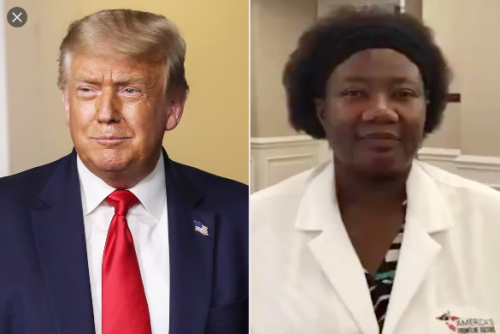 Donald Trump&Dr. Stella Immanuel (Vir:People.com: Foto: Posnetek zaslona)
Vir: https://nova24tv.si/svet/izsla-je-znanstvena-studija-ki-dokazuje-da-je-trump-imel-prav-glede-hidroksiklorokina/?fbclid=IwAR2QlDD5bDlME3XC81H5zQd39ECxyTI5N61alGKx4j_vt4eaKTe8nd25Sig
Osrednji mediji so ameriškega predsednika Donalda Trumpa imeli že za vse, le za človeka ne. Za sposobnega, inteligentnega, pogumnega voditelja prav tako ne. Trump je skozi naočnike teh ljudi v domove po svetu prišel serviran kot fašist, neonacist, rasist, šovinist, ksenofob, nesposobni privilegiranec (čeprav je začetno posojilo svojega očeta pomnožil z velikanskim količnikom in je lastnik ali je v nekem trenutku bil lastnik in je vodil 500 podjetij, se mu še vedno očita, da je uspel zaradi očeta, kot dokaz pa se navajajo bankroti nekaterih izmed 500 in več podjetij), celo neumnež. Neumneža so ga imenovali tudi, ko je v obdobju prvega vala govoril, da kot preventivo jemlje zdravilo proti malariji – hidroksiklorokin, češ da dobro deluje tudi proti covidu-19. Medtem ko so nekateri zdravniki že prej trdili, da Trump le ni tako neumen, je zdaj zunaj znanstvena študija (ki sicer še ni šla skozi proces širše strokovne ocene), ki dokazuje, da je imel prav.

Donald Trump je zdaj že nekaj dni nazaj iz klinike Walter Reed in so, tako se zdi, njegova okužba in simptomi pod nadzorom. Pri obravnavi "najpomembnejšega" pacienta na planetu Zemlja pa zdravniki niso uporabili hidroksiklorokina, ki ga je Trump za časa prvega vala promoviral, temveč testna zdravila in cink. Zdravnica od katere je izvedel za učinkovitost hidroksiklorokina, Dr. Stella Immanuel, se je zato razburila do te mere, da je njegovo zdravljenje imenovala "veliko in nevarno neumnost".
*
Analiza 137 študij o hidroksi klorokinu
https://hcqmeta.com/?fbclid=IwAR1oFiVjy3OgQVaKZMvsUa8s3TueAzWt8uXox7m9qIh4vNEu8uezErJqIXc
*
Te dni pa je izšla tudi znanstvena študija, ki dokazuje, da sta Immanuelova in Trump imela prav. Več o študiji si lahko preberete tukaj, za vas pa smo povzeli metode, cilje, rezultate študije:
Ker je hidroksiklorokin kazal učinkovitost v nekaterih, ne pa v vseh študijah, so avtorji te postavili hipotezo, da bi sistematični pregled pokazal, da je HCQ bolj učinkovit proti covidu-19, če se ga uporabi pred boleznijo, ni povezan s poslabšanjem stanja in je varen za uporabo.
Avtorji te, pravzaprav metaštudije (študije študij), so preiskali

PubMed, Cochrane, EmBase, Google Scholar in Google za vse študije o hidroksiklorokinu kot terapiji bolnikov s COVID-19. To je vključevalo osnutke poročil o večjih študijah o COVIDU-19. Študije so preučili glede parametrov učinkovitosti, časa uporabe in varnosti.

Končne ugotovitve so bile, da je HCQ dosledno učinkovit proti COVIDU-19, če se uporablja zgodaj, ambulantno. Ugotovili so, da je na splošno učinkovit tudi v bolnišničnih študijah. Nobena nepristranska študija ni pokazala slabšanja rezultatov pri uporabi HCQ, prav tako ni bilo nobene smrtnosti ali resne nevarnosti za paciente. Avtorji študije so torej podkrepili svoje hipoteze, da je HCQ dosledno učinkovit proti COVIDU-19, kadar se uporablja zgodaj, na splošno učinkovit proti COVIDU-19, ni povzročil poslabšanja in je varen.
Aleš Ernecl
Študija: https://www.sciencedirect.com/science/article/pii/S2052297520301281
Hidroksiklorokin je učinkovit in dosledno uporabljan že zgodaj za Covid-19: sistematični pregled
Chadwick Prodromos, MD1, * in Tobias Rumschlag, MD2
Hidroksiklorokin (HCQ) je v nekaterih, vendar ne v vseh študijah pokazal učinkovitost proti COVID-19. Domnevali smo, da bi sistematični pregled pokazal, da je HCQ učinkovit proti COVID-19, in je učinkovitejši, če se uporablja prej, da ni povezan s poslabšanjem in da je varen.
Poiskali smo PubMed, Cochrane, EmBase, Google Scholar in Google za vsa poročila o hidroksiklorokinu kot zdravljenju bolnikov s COVID-19. To je vključevalo predobjave in predhodna poročila o večjih študijah COVID-19. Študije smo preučili glede učinkovitosti, časa uporabe in varnosti.
Ugotovljeno je bilo, da je HCQ dosledno učinkovit proti COVID-19, če se uporablja zgodaj, v ambulanti. Ugotovili so, da je na splošno učinkovit tudi v bolnišničnih študijah. Nobena nepristranska študija ni pokazala slabih rezultatov pri uporabi HCQ. Ugotovljene niso bile smrtnosti ali resni varnostni škodljivi dogodki
HCQ je dosledno učinkovit proti COVID-19, če se uporablja zgodaj v ambulanti, na splošno je učinkovit proti COVID-19, ni povzročil poslabšanja in je varen.
Prophylactic HCQ Protocol
Dr. Simone Gold info@aflds.com
This is not medical advice. Every situation is unique, and every person must check with his or her own physician, especially if you are taking any other medication. Do not write to Dr. Gold with your specific medical questions. She will not answer.
Hydroxychloroquine400 mg. twice a day on the first day + elemental zinc 50 mg. daily then
Hydroxychloroquine 400 mg. weekly + zinc 50 mg. daily
Hydroxychloroquine tablets in the USA are 200 mg. and two can be taken together at the same time or separated by hours-days, as long as a person takes 400 mg. weekly. Currently there are studies underway to see if 200 mg. weekly is sufficient.
This protocol is used across the world. For example, see the country of India in the White Paper reference 19. (The national Task for the COVID -19 constituted by Indian Council of Medical Research recommendations for HCQ for prophylaxis of SARS-CoV-2 infection for selected individuals.)
THIS IS NOT MEDICAL ADVICE. Every situation is unique and every person must check with his or her own physician, especially if you are taking any other medication.
Age >15 Age <15
Quercetin 500 mg. twice daily
Zinc 50 mg daily
Vitamin D 2000 Iu daily
Melatonin 3-6 mg. nightly (exclude if <25)Elderberry and Zinc gummies
Dr. VladamirZelenko @zevdr
Treat patients based on clinical suspicion as soon as possible, preferable within the first 5 days of symptoms. Perform PCR testing but do not withhold treatment pending results.
Risk Stratify Patient
Low risk patient-Younger than 60, no comorbidities, and no serious symptoms.
High risk patient-Older than 60, younger than 60 with comorbidities, or serious symptoms.
Treatment Options
Low risk patient
Rest, oral fluids, Tylenol as needed
Vitamin C 1 gm once a day for 7 days
Quercetin 500 mg. twice a day for 7 days
Elemental Zinc 50 mg. once a day for 7 days
Close follow up with a doctor
High risk patient
Rest, oral fluids
Tylenol as needed
Elemental Zinc 50 mg. once a day for 7 days
Hydroxychloroquine (HCQ) 200 mg twice a day for 5 to 7 days
Azithromycin 500 mg. once a day for 5 days or doxycycline 100 mg twice a day for 5 to 7 days
Note if HCQ is inaccessible then use Quercetin 500 mg. three times a day in place of HCQ. If HCQ becomes accessible, then switch to HCQ.
Additional treatment options. Should be custom tailored for every patient.
Ivermectin 6 mg. twice a day for 1 day
Budesonide 1 mg/2cc solution via nebulizer twice a day for 7 days
Dexamethasone 6 mg. once a day for 5 to 7 days
Blood thinners (i.e. Eliquis or Xarelto)
Home 02
Home IV fluids
Vir: https://www.americasfrontlinedoctors.com/hcq-protocols/
https://publishwall.si/narava.zdravi/post/552889/zda-frontline-doctors-na-tisoce-zdravnikov-je-utisanih-glede-covid-19-terapije
* * *
Ko se stvari zapletejo, ponavadi iščemo morebitna navzkrižja interesov. S tem mislimo, kdo še zasluži z zanikanjem učinkovite uporabe hidroksiklorohina, ki je generično zdravilo, ki obstaja že od leta 1934 in stane približno 7 funtov za steklenico s 60 tabletami?

V tem primeru so najprej tista podjetja, ki izdelujejo izjemno draga protivirusna zdravila, kot je remdesivir podjetja Gilead Sciences, ki v ZDA stane 2340 USD za tipično petdnevno terapijo. Drugič, podjetja si prizadevajo, da bi cepivo dali na trg.

In JA, EU je naročila drago in nevarno zdravilo Remdesivir. Hidroksi klorokin je prepoceni in ne polni žepe farmakomafije. ALI JE TO KORUPCIJA NA NIVOJU EU - V EU KOMISIJI?

ZARADI POVEČANE SMRTNOSTI PRI BOLNIKIH; KI SO JEMALI REDEMSIVIR MED EPIDEMIJO EBOLE, SO PREKINILI RAZISKAVO O TEM NEVARNEM ZDRAVILU

KAKŠNI SO NEŽELENI UČINKI REMDESIVIRJA (RDV)?
V preskušanju z ebolo so raziskovalci ugotovili neželene učinke remdesivirja (RDV), ki so vključevali:

Povišane ravni jetrnih encimov, ki lahko kažejo na možno okvaro jeter
Raziskovalci so dokumentirali podobno povečanje jetrnih encimov pri treh ameriških bolnikih s COVID-19

Med zadnjim izbruhom ebole je bilo samo eno randomizirano kontrolno preskušanje remdesivirja (RDV). Ta študija je bila ustavljena, preden je bila zaključena, ker se je znatno povečala smrtnost bolnikov, ki so jemali Remdesivir, kar pomeni, da bolnikom z ebolo NI pomagal.
https://www.rtvslo.si/zdravje/novi-koronavirus/remdesivir-ima-malo-ali-nic-vpliva-na-prezivetje-bolnikov-s-covidom-19/539348

Vir: https://www.rxlist.com/consumer_remdesivir_rdv/drugs-condition.htm

https://www.rtvslo.si/zdravje/eu-sklenil-pogodbo-za-nakup-zdravila-remdesivir-za-pol-milijona-bolnikov/538536
Prof. dr. Mila Alečkovič : Zdravilo REMDESIVIR ki ga je kupila vlada u Srbiji 'za zdravljenje corone', je eno najbolj nevarnih in najbolj strupenih zdravil, ki zlasti uničuje ledvice.
https://twitter.com/SrbijaMila/status/1317231414874673152
*
Del Bigree: FAUCI'S REMDESIVIR 'FALLS FLAT'
In April, Dr. Fauci said the repurposed antiviral, Remdesivir, showed a "clear-cut, significant, positive effect in diminishing the time to recovery." However, the WHO has now released the findings of its 'Solidarity Trial,' encompassing 400 hospitals around the world. Results indicatel the drug has 'fallen flat,' prompting the WHO to declare it has "little to no effect" on hospitalized COVID-19 patients. vir: https://thehighwire.com/videos/faucis-remdesivir-falls-flat/?fbclid=IwAR3nztkqYeVT2S2doj27mAF7c02DZ73gYmwLow2hyNKgdidDnsx7Jskf3ZY
Redemsivir nima uspeha pri zdravljenju COVID-19, interferon pa učinkuje le v zgodnji fazi, preden bolnik pride v bolnišnico, so ugotovitve mega študije na 5000 bolnikih:
https://www.sciencemag.org/news/2020/10/remdesivir-and-interferon-fall-flat-who-s-megastudy-covid-19-treatments
Terapija z Remdesivir-jem je poleg tega zelo draga, za enega bolnika stane v povprečju 3.120 USD
https://www.wsj.com/articles/covid-19-drug-remdesivir-to-cost-3-120-for-typical-patient-11593428402
V tej mega študiji Solidarity so tudi ugotovili, da naj hidroksi klorokin ne bi bil učinkovit. Razlog je v tem, da so bolnikom dajali smrtonosno visok odmerek hidroksi klorokina, to je 24.000 mg na dan, namesto 400 mg.
Vir: Del Bigtree The Highwire: (32. min) https://www.facebook.com/HighWireTalk/videos/371732944175572
*
Ko je bil Donald Trump v bolnišnici, je prejemal zdravilo podjetja Regeneron, REGN-COV2, ki je kombinacija dveh monoklonskih protiteles, ki blokirata infektivnost SARS CoV-2, Izdelujejo ga iz miši, ki so gensko spremenjene tako, da imajo človeški imunski sistem. Uporabili so tudi protitelesa človeka, ki je prebolel COVID-19. Ta protitelesa se vežejo na receptor spike proteina koronavirusa SARS CoV-2 in mu preprečijo delovanje.
https://investor.regeneron.com/news-releases/news-release-details/regenerons-regn-cov2-antibody-cocktail-reduced-viral-levels-and?fbclid=IwAR20nulZAjBInFxdKjElyd2VivWP7mfZ7YUUkr3Id8o9n0iNSFKNWVZ0QTw
* * *
prof. dr. Dolores Cahill
Hidroksi klorokin je zelo varno zdravilo za malarijo že 50 let in lahko se daje otrokom, starejšim, nosečnicam in doječim materam. Deluje proti koronavirusom in tudi proti virusom gripe, zato ni potrebe po cepivu za gripo. Starejši lahko vzamejo preventivno 100 mg hidroksi klorokina, polovična doba razpada je 3 tedne. Tudi druga populacija lahko uporablja to uspešno zdravilo, ki deluje tudi proti mutiranim inačicam koronavirus SARS CoV-2. Donald Trump je govoril o tem zdravilu. Zato ni potrebe po cepivu proti COVID-19.
https://publishwall.si/narava.zdravi/post/558680/irska-prof-dr-dolores-cahill-pandemije-covid-19-ni
* * *
White paper on hidroxychlorokine:
https://www.americasfrontlinedoctors.com/wp-content/uploads/2020/09/White-Paper-on-HCQ-2020.2.pdf
*
Če želi kdo izvedeti več o vseh škandalih v zvezi s hidroksi klorokinom, so tukaj povezave, morda so nekatere že izbrisane zaradi NWO Soroš- Google cenzure, kajti Google je zdaj farmacevtsko podjetje, ki skuša skriti vse informacije o zdravilih za COVID-19 zaradi agende obvezenega cepljenja proti COVID-19. https://www.greenmedinfo.com/blog/how-google-uses-mind-control-tactics-promote-pro-vaccine-industry-propaganda
* * *
https://aapsonline.org/hcq-90-percent-chance/
https://www.henryford.com/news/2020/07/hydro-treatment-study
https://drugaplat58192787.wordpress.com/2020/08/02/klorokin-hidroksiklorokin-ucinkovito-zdravilo-ali-lazni-up/?fbclid=IwAR3wgWDFWLK7CytxAaNud2T1no0SjMHJLBRvOb2bpe2vewiTpcNoIO0HzIw
zdravnica in odvetnica dr. Scot, ki je ustanovila American.s Frontline Doctors: https://www.facebook.com/christaann99/videos/10158373798967464/
In Ohio, however, a ban on hydroxychloroquine is being reversed. Thanks to the strong leadership of governor Mike DeWine, the State of Ohio Board of Pharmacy has reversed a rule that would prohibit the sale of hydroxychloroquine for the treatment or prevention of coronavirus.
It could mean the difference between life and death for high-risk patients. 6.9. 2020 Ty Bollinger
dr. Lisa Saff Koche: odmerek klorokina mora biti ekstremno nizek: 200 mg dva krat na teden: https://www.youtube.com/watch?v=N-Kdu97DkDA (shranjen na moj PC)
https://www.technocracy.news/yale-professor-hydroxychloroquine-is-the-key-to-defeating-covid-19/
https://www.naturalhealth365.com/leaked-conversation-corruption-3446.html
https://swprs.org/on-the-treatment-of-covid-19/?fbclid=IwAR19sIDLZVzCszN-j_Wlfp9HW-SnXktGVIeF9Kv9fjdFAELztPfXADQXOro
https://www.youtube.com/watch?v=pHbmciC9hbs&feature=share&fbclid=IwAR0o_SgsrViFAlfhyzHNtNDQ_AzkFZvH-qKoTCGQeOTRafJlVxx-GdYT3Oc
*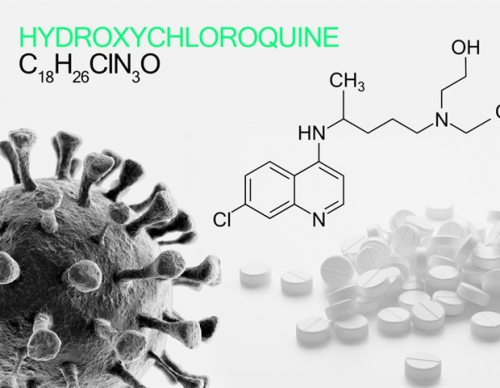 *
https://www.lifesitenews.com/blogs/us-frontline-doctors-expose-criminal-campaign-by-tech-giants-govt-agencies-to-block-covid-cure?utm_source=LifeSiteNews.com&utm_campaign=bee618dfc7-Freedom_8_6_2020&utm_medium=email&utm_term=0_12387f0e3e-bee618dfc7-407977330
https://www.technocracy.news/aaps-fda-delays-on-hcq-outpatient-approval-are-causing-deaths-daily/
https://www.technocracy.news/the-great-technocrat-war-against-hydroxychloroquine/
https://healthimpactnews.com/2020/dr-meryl-nass-discovers-hydroxychloroquine-experiments-were-designed-to-kill-covid-patients-how-many-were-murdered/
https://healthimpactnews.com/2020/dallas-physician-heals-covid-patients-successfully-with-non-fda-approved-hydroxychloroquine-after-hospitals-sent-them-home-with-no-treatment/
https://healthimpactnews.com/2020/was-a-false-hydroxychloroquine-narrative-created-to-destroy-the-competition-for-gileads-remdesivir/
https://freedomplatform.tv/dr-sherri-tenpenny-face-masks-are-not-effective-against-covid-19-how-masks-are-being-used-to-control-the-population/?fbclid=IwAR0I0gkPGx-HHg6-lwtW_yCavayvPaMA0MEWTxEGGVu9lIFEpLa59YnughM
https://reclaimthenet.org/mark-zuckerberg-hydroxychloroquine-antitrust-hearing/?fbclid=IwAR1aONawwKTyqG3FKZladD5qplh3Vqq6GUygtoStQOqRuiAoIiUUeMgSHho
https://www.uradni-list.si/glasilo-uradni-list-rs/vsebina/2020-01-1950/odlok-o-prenehanju-veljavnosti-odloka-o-omejitvi-predpisovanja-in-izdaje-zdravil-z-ucinkovino-klorokin-ali-hidroksiklorokin?fbclid=IwAR2q1909Vqvn2OYM4iBgPmwJDVaHY29J1Pp_W7AeLrXsLio5NmSWO_2Vcqc
https://healthimpactnews.com/2020/editors-of-the-lancet-and-the-new-england-journal-of-medicine-pharmaceutical-companies-are-so-financially-powerful-they-pressure-us-to-accept-papers/
https://www.theguardian.com/world/2020/jun/03/covid-19-surgisphere-who-world-health-organization-hydroxychloroquine?fbclid=IwAR3L6FN30vKiV8cADSGp4IfTF5vMQtqrWvm4wNFyMthT-LyCuCgJxU844cA
Del Bigtree https://www.bitchute.com/video/TcYwlwXHmsnu/?fbclid=IwAR00s10ON_mauAieVbZVqrj-L9poz191aIxyiMM-AjipstJv4a_SOfCkEfU
*
I've lost all trust in medical research – the financial muscle of Big Pharma has been busy distorting science during the pandemic
By Malcolm Kendrick, doctor and author who works as a GP in the National Health Service in England. His blog can be read here and his book, 'Doctoring Data – How to Sort Out Medical Advice from Medical Nonsense,' is available here.
Evidence that a cheap, over-the-counter anti-malarial drug costing £7 combats Covid-19 gets trashed. Why? Because the pharmaceutical giants want to sell you a treatment costing nearly £2,000. It's criminal.
A few years ago, I wrote a book called 'Doctoring Data'. This was an attempt to help people understand the background to the tidal wave of medical information that crashes over us each and every day. Information that is often completely contradictory, viz 'Coffee is good for you... no, wait it's bad for you... no, wait, it's good for you again,' repeated ad nauseam.
I also pointed out some of the tricks, games and manipulations that are used to make medications seem far more effective than they truly are, or vice versa. This, I have to say, can be a very dispiriting world to enter. When I give talks on this subject, I often start with a few quotes.
For example, here is Dr Marcia Angell, who edited the New England Journal of Medicine for over 20 years, writing in 2009:
"It is simply no longer possible to believe much of the clinical research that is published, or to rely on the judgement of trusted physicians or authoritative medical guidelines. I take no pleasure in this conclusion, which I reached slowly and reluctantly over my two decades as editor."
Have things got better? No, I believe they've got worse – if that were, indeed, possible. I was recently sent the following email about a closed-door, no-recording-allowed discussion, held in May of this year under no-disclosure Chatham House rules:
"A secretly recorded meeting between the editors-in-chief of The Lancet and the New England Journal of Medicine reveal both men bemoaning the 'criminal' influence big pharma has on scientific research. According to Philippe Douste-Blazy, France's former health minister and 2017 candidate for WHO director, the leaked 2020 Chatham House closed-door discussion was between the [editor-in-chiefs], whose publications both retracted papers favorable to big pharma over fraudulent data.
The email continued with a quote from that recording: 'Now we are not going to be able to … publish any more clinical research data because the pharmaceutical companies are so financially powerful today, and are able to use such methodologies, as to have us accept papers which are apparently methodologically perfect, but which, in reality, manage to conclude what they want them to conclude,' said The Lancet's editor-in-chief, Richard Horton."
A YouTube video where this issue is discussed can be found here. It's in French, but there are English subtitles.
The New England Journal of Medicine and The Lancet are the two most influential, most highly resourced medical journals in the world. If they no longer have the ability to detect what is essentially fraudulent research, then… Then what? Then what, indeed?
In fact, things have generally taken a sharp turn for the worse since the Covid-19 pandemic struck. New studies, new data, new information is arriving at breakneck speed, often with little or no effective review. What can you believe? Who can you believe? Almost nothing would be the safest course of action.
One issue has played out over the past few months, stripping away any remaining vestiges of my trust in medical research. It concerns the anti-malarial drug hydroxychloroquine. You may well be aware that Donald Trump endorsed it – which presents a whole series of problems for many people.
However, before the pandemic hit, I was recommending to my local NHS trust that we should look to stock up on hydroxychloroquine. There had been a great deal of research over the years strongly suggesting it could inhibit the entry of viruses into cells, and that it also interfered with viral replication once inside the cell.
This mechanism of action explains why it can help stop the malaria parasite from gaining entry into red blood cells. The science is complex, but many researchers felt there was good reason for thinking hydroxychloroquine may have some real, if not earth-shattering, benefits in Covid-19.
This idea was further reinforced by the knowledge that it has some effects on reducing the so-called 'cytokine storm' that is considered deadly with Covid-19. It's prescribed in rheumatoid arthritis to reduce the immune attack on joints.
The other reason for recommending hydroxychloroquine is that it's extremely safe. It is, for example, the most widely prescribed drug in India. Billions upon billions of doses have been prescribed. It is available over the counter in most countries. So, I felt pretty comfortable in recommending that it could be tried. At worst, no harm would be done.
Then hydroxychloroquine became the center of a worldwide storm. On one side, wearing the white hats, were the researchers who'd used it early on, where it seemed to show some significant benefits. For example, Professor Didier Raoult, of the Institut Hospitalo-universitaire Méditerranée Infection, in France:
"A renowned research professor in France has reported successful results from a new treatment for Covid-19, with early tests suggesting it can stop the virus from being contagious in just six days."
READ MORE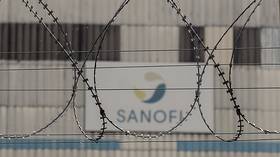 * * *
Then came this research from a Moroccan scientist at the University of Lille:
"Jaouad Zemmouri … believes that 78 percent of Europe's Covid-19 deaths could have been prevented if Europe had used hydroxychloroquine... Morocco, with a population of 36 million [roughly one tenth that of the US], has only 10,079 confirmed cases of Covid-19 and only 214 deaths.
"Professor Zemmouri believes that Morocco's use of hydroxychloroquine has resulted in an 82.5 percent recovery rate from Covid-19 and only a 2.1 percent fatality rate, in those admitted to hospital."
Just prior to this, on May 22, a study was published in The Lancet, stating that hydroxychloroquine actually increased deaths. It then turned out that the data used could not be verified and was most likely made up. The authors had major conflicts of interest with pharmaceutical companies making anti-viral drugs. In early June, the entire article was retracted by Horton.
Then a UK study came out suggesting that hydroxychloroquine did not work at all. Discussing the results, Professor Martin Landray, an Oxford University professor who is co-leading the Randomised Evaluation of Covid-19 Therapy (RECOVERY) trial, stated:
"This is not a treatment for Covid-19. It doesn't work. This result should change medical practice worldwide. We can now stop using a drug that is useless."
The study has since been heavily criticized by other researchers, who state that the dose of hydroxychloroquine used was potentially toxic. It was also given far too late to have any positive effect. Many of the patients were already on ventilators.
This week, I was sent a pre-proof copy of an article about a study that will be published in the International Journal of Infectious Diseases. Its author has found that hydroxychloroquine "significantly" decreased the death rate of patients involved in the analysis. The study analyzed 2,541 patients hospitalized in six hospitals between March 10 and May 2 2020, and found 13 percent of those treated with hydroxychloroquine died and 26 percent of those who did not receive the drug died.
When things get this messed up, I tend to look for the potential conflicts of interest. By which I mean, who stands to make money from slamming the use of hydroxychloroquine, which is a generic drug that's been around since 1934 and costs about £7 for a bottle of 60 tablets?
In this case, first, it's those companies who make the hugely expensive antiviral drugs such as Gilead Sciences' remdesivir, which, in the US, costs $2,340 for a typical five-day course. Second, it's the companies that are striving to get a vaccine to market. There are billions and billions of dollars at stake here.
In this world, cheap drugs such as hydroxychloroquine don't stand much chance. Neither do cheap vitamins, such as vitamin C and vitamin D. Do they have benefits for Covid-19 sufferers? I'm sure they do. Will such benefits be dismissed in studies that have been carefully manipulated to ensure they don't work? Of course. Remember these words: "Pharmaceutical companies are so financially powerful today, and are able to use such methodologies, as to have us accept papers which are apparently methodologically perfect, but which, in reality, manage to conclude what they want them to conclude."
Unless and until governments and medical bodies act decisively to permanently sever the financial ties between researchers and Big Pharma, these distortions and manipulations in the pursuit of Big Profit will continue. Just please don't hold your breath in anticipation.
https://www.globalresearch.ca/corruption-in-the-medical-field-us-doctors-threatened-over-hydroxychlorquine-use-dr-fauci-is-blocking-hcq/5719094?fbclid=IwAR1AZh4uzpqIvj6wUpioUJQIZ2S5x4K1OG86gTLYdzc8V0Xh6-heQ1onLII
https://www.rt.com/op-ed/493732-big-pharma-pandemic-covid/?
fbclid=IwAR3k9Qc9By3PLjOwc83FqlSUs71v_XG-0VOiIzRepcI-lVfEDhmgi-0ZNEM
https://www.facebook.com/Svjesnost/videos/vb.337296072954727/321900245513334/?type=2&theater
https://www.youtube.com/watch?v=EQ2meVPNqSo&feature=youtu.be&fbclid=IwAR0YS8Blu_6X0cn3M67MEbWDw9Cvw8O44ZQmTXq2CRoS9SQLOShhAhuaDZQ
https://publishwall.si/narava.zdravi/post/552889/zda-frontline-doctors-na-tisoce-zdravnikov-je-utisanih-glede-covid-19-terapije
Remdesivir ima malo ali nič vpliva na preživetje bolnikov s covidom-19
To zdravilo odobrilo že več držav
Zdravila remdesivir, hidroksiklorokin, lopinavir/ritonavir in interferon imajo majhen vpliv na znižanje umrljivosti in potek bolezni covid-19 med hospitaliziranimi bolniki – ali pa ga sploh nimajo, je ugotovila raziskava pod okriljem WHO-ja.
Evropska komisija je pred dnevi z ameriškim farmacevtskim podjetjem Gilead podpisala okvirno pogodbo o skupnem javnem naročilu za dobavo protivirusnega zdravila remdesivir za zdravljenje do 500.000 bolnikov s covidom-19. Foto: Reuters
Kot piše na spletni strani WHO, so v okviru študije, v kateri je sodelovalo več kot 11.200 ljudi v več kot 30 državah, preverjali učinek teh zdravil na umrljivost, potrebo po medicinskem ventilatorju in trajanje bolnišničnega zdravljenja pri bolnikih s covidom-19. Uporabo teh zdravil za druge namene, kot je preprečevanje bolezni, bodo morali preveriti v novih študijah.
Vmesni rezultati preizkusov štirih zdravil proti covidu-19, ki so bili znani v samo šestih mesecih, so trenutno v pregledu za objavo v medicinski reviji, še navaja WHO. V začetku meseca objavljena ameriška študija je sicer pokazala, da remdesivir, ki ga proizvaja podjetje Gilead, skrajša okrevanje bolnikov s covidom-19 za pet dni.
Gilead ugotovitve zavrača
"Podatki WHO-ja niso v skladu s trdnejšimi dokazi o kliničnih koristih remdesivirja iz več randomiziranih nadzorovanih študij, objavljenih v revijah, ki jih pregledajo neodvisni strokovnjaki," so poudarili v Gileadu. Dodali so, da jih skrbi, ker študija WHO-ja ni bila deležna strogega pregleda.
Remdesivir so za zdravljenje koronavirusne bolezni 19 med drugim odobrile že ZDA, Evropska unija in Japonska.
Globalna platforma za preizkuse Solidarnost, ki jo koordinira WHO, sicer omogoča hitro preverjanje obetavnih novih načinov zdravljenja. Zdaj preverjajo nova protivirusna zdravila, imunomodulatorje in monoklonska protitelesa proti novemu koronavirusu, so pojasnili na WHO-ju
https://www.rtvslo.si/zdravje/novi-koronavirus/remdesivir-ima-malo-ali-nic-vpliva-na-prezivetje-bolnikov-s-covidom-19/539348
*
Vodilni mikrobiolog in epidemiolog prof.dr. Didier Raoult o hidroksi klorokinu: https://www.youtube.com/watch?v=CyX7ILyWnsk&feature=emb_logo