Objavil/a
Ana Kos
, dne 2018-03-04 ob 10:07:25
Ko me kdo prosi, da izpolnim kakšno anketo, to ponavadi naredim ...
Ampak večkrat so vsaj kakšna vprašanja čisto čudna ... Taka, da ni nanje mogoče odgovoriti, ker pač ni zapisanega ustreznega odgovora, anketa pa ne ponudi "svobodnega" odgovora niti ne "pusti" naprej brez odgovora.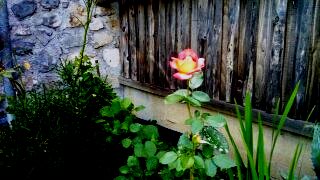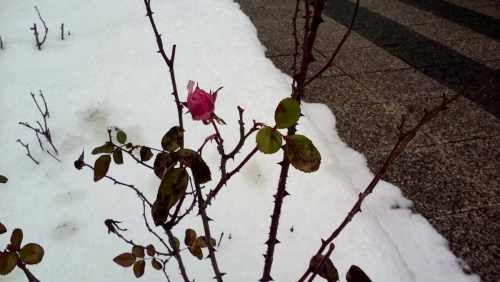 No, primer takega vprašanja je tukaj:
Ob katerih priložnostih vse uporabljate vaš mobilni telefon?

(možnih je več odgovorov)
zjutraj v postelji predno vstanem

ko čakam na kaj (avtobus, v vrsti kjerkoli)

ko se vozim z javnim prevozom ali kot sopotnik v avtu

medtem ko jem (zajtrk, malica, kosilo,…)

ko sem v družbi (v lokalu ipd.)

zvečer v postelji predno zaspim

vedno ko imam vsaj malo časa
Lahko bi označila več teh odgovorov, vendar nobeden ni "moj". Pri skoraj vseh bi dopisala "včasih", vezano je na to, ali me pač kdo pokliče! Oz. če moram sama klicati. Pa ne kar tako malo, ampak ko je pač potrebno! Če me kdo kliče, potem skoraj vedno reagiram na klic, vendar včasih ne dvignem telefona, ker dam prednost temu, kar tisti trenutek delam.
Če je sporočilo, prav tako večkrat počaka.
Vse ostale stvari lahko čakajo in ne preverjam kaj dosti, če je kaj "novega" - razen kadar pričakujem kakšno pomembno e-pošto ali e-sporočilo.
Ko spet pomislim na ponujene odgovore, pomislim, da pravzaprav pogosto zjutraj vzamem mobitel v roke, preden vstanem - ker je to moja budilka! :D :D Razen kadar vstanem pred budilko ali pa tiste prijazne dni, ko zjutraj ni potrebna budilka!
Torej, telefon po malem uporabljam vsepovsod, ampak ne kar tako in sploh ne kar naprej. Poleg tega se mi zdi nevljudno tipkati na mobi, če sem z drugimi ljudmi: dajem jim prednost pred tistimi na drugi strani "žice", razen če je tisto pač nujno.
Zdi se mi nespoštljivo do hrane, če bi jedla in bila hkrati na mobiju. No, saj kaj malega sem, tudi berem kdaj, ko jem - ko sem sama.
V vrstah in kje, ko čakam, ali na vlaku se mi zdi, da je še toliko drugega "tukaj", zakaj bi torej mojo glavo ... in srce ... okupiralo tisto "nekje drugje".
Zgornja anketa govori o tem, kako strašno smo okupirani z mobiteli in, žal, mnogi tudi zasvojeni. Tako zelo, da tudi sestavljalec ankete ne da vsaj možnosti: nič od tega. Ali pa: mobitel uporabljam predvsem za klice in sporočila in fotografiranje in budilko ...
Si lahko predstavljamo, kaj se zgodi, če izgubimo mobitel?
Ali če bi se sesula vsa ta spletna omrežja?
Koliko ljudi ne bi vedelo, kaj početi?
Koliko ljudi bi izgubilo mogoče vse prijatelje ("prijatelje")?
V zadnjih časih sem videla vsaj dva filma, ki jasno kažeta, kam vse nas pripelje zloraba spleta ...
Vsem nam želim, da znamo v življenju iskati resnične vrednote, se posvečati predvsem svojim bližnjim - resničnim ljudem ...